Passenger jet near-miss with drone at Heathrow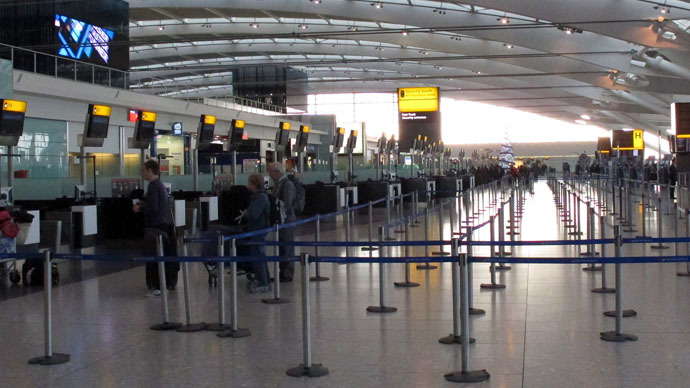 A passenger airplane almost collided with an unidentified drone near Heathrow marking the first such incident in the biggest UK airline hub's history, British media revealed on Sunday citing a report due to be published next week.
An Airbus A320 which can carry 180 passengers avoided a collision with a drone on July 22 at 2.16 pm flying at an altitude of 700 feet, the Sunday Times reported.
It said that the official report is due to be published on Friday. UK Airprox Board (Ukab), which investigates all cases of reported near-misses, said the incident was of A category – the highest in five ranks assigned by the watchdog.
In its risk level assessments Ukab evaluates A category as "risk of collision: aircraft proximity in which serious risk of collision has existed," according to its website.
The unmanned aerial vehicle did not show on air traffic control radar so investigators were unable to identify it and the case relied on the pilot's testimony, a source told the newspaper.
"A 10-kilogram metallic object hitting an engine would cause some pretty bad damage. It is more than theoretical – it is a real risk," said Jim McAuslan, general secretary of the British Airline Pilots Association (Balpa). "They are also generally distracting at the most crucial stage of a flight when pilots are coming in to land."
"These are pretty heavy objects if you are going at speed. If they were to get ingested into engines, you could have a Hudson River experience [when a bird strike forced a plane to ditch in the river in New York in 2009], or they might hit the cockpit window and crack it," he added.
The official said that the sales of drones have seen a surge with "around 2,000 a month."
With the Christmas season just ahead, drones are gaining popularity as a present, UK media reported.