'Geopolitical Robin Hood??' Blair bites back, blames Islam for terror, not Iraq war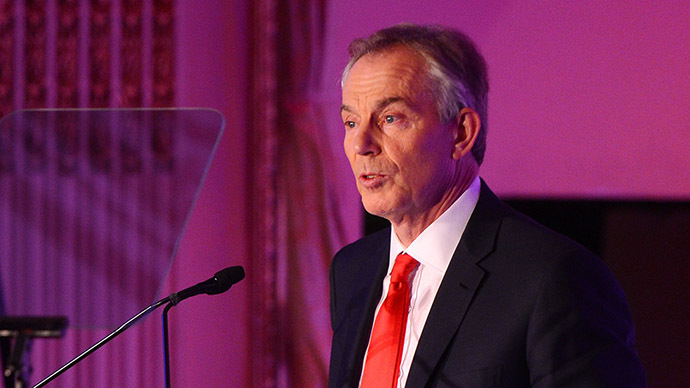 Former British PM Tony Blair, who is currently the subject of a public inquiry into the Iraq war, claims "radical Islam" is the "key challenge" the West faces today. He said terrorism is inextricably linked to this "dangerous" variant of Islam.
In what may have been a cloaked attempt to distract from the legacy of his government's impact on crisis-ridden Iraq and Afghanistan, the former PM staunchly defended his decisions while in government.
Currently a Middle East envoy and highly-paid consultant to various authoritarian governments, Blair made the comments during an in-depth interview published by Vanity Fair.
Adopting a somewhat confused logic, he claimed "the reason it was tough in Iraq and tough in Afghanistan is the reason it is tough today."
"At some point, people will understand that it's not because of something we've done … It's tough because terrorism is deep-rooted and it's got very strong causes within the religion of Islam."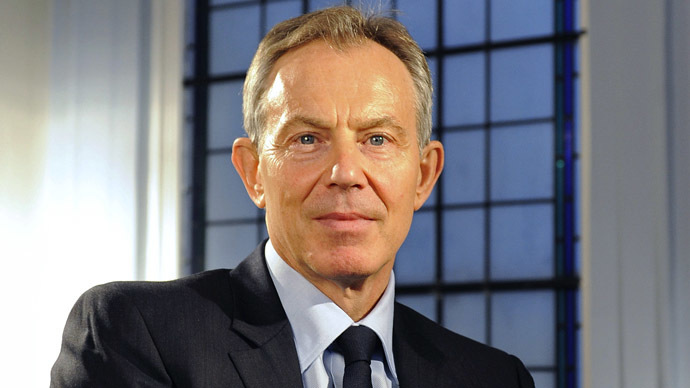 Commenting on Britain's eight-year war in Iraq, Blair said the invasion he and US President George W. Bush pushed for was followed by a "long and hard and brutal and bloody" battle that was far more difficult that anyone had anticipated.
He insisted the problems that plague states like Iraq and Afghanistan are "huge," but suggested they were not due to his administration's actions. Rather, they are something that the West and the wider international stage are "dealing with" and will have to deal with "for a long time," he said.
Blair described Western governments' understanding of Middle Eastern politics as lacking, and his own as "sophisticated" and "deep." He added that the legacy of his government's Iraq policies – along with his recent study of the besieged state – makes him an ideal candidate to offer political reflections on the region.
Reviled at home
At one time, Blair was one of Britain's most popular prime ministers. But in the wake of damning allegations stemming from the Iraq war that blackened his political legacy, the former prime minister-turned-Middle East-Envoy and business consultant is reviled by many at home.
Like former US President Bill Clinton, Blair has pursued a handsome profit in the private sector in the wake of his retirement from office. And amid his somewhat incongruent roles of the Quartet's Middle East envoy and shrewd business liaison to autocratic regimes, he has been a vocal commentator on Iraqi politics and international terrorism.
Following Blair's interview, Vanity Fair's Sarah Ellison concluded that his odd mix of philanthropy, diplomacy and lucrative business dealings was driven by ethical ambiguity borne of pragmatism.
Tony Blair "philanthropist of year"? http://t.co/fPhmJVb00C Should be "PR for autocrats" award http://t.co/ZUYfB6LnMFpic.twitter.com/04ojxVvPI0

— Andrew Stroehlein (@astroehlein) September 3, 2014
Blair operates under a philosophy that suggests it is acceptable to forge liaisons with dubious regimes in the hope of improving them, and all right to open oneself to diverse financial channels, as long as good deeds are accomplished with the resources accrued, she argued.
Ellison went as far as to suggest the former PM could be perceived by some as a "geopolitical Robin Hood."
But many high-profile politicians, academics and campaigners are unlikely to agree. Blair has been subject to a firestorm of criticism over his role as an advisor to autocratic regimes, and amassed allegation after allegation in light of his secretive and suspect business dealings.
Blair Inc?
Since departing from office, the former PM founded a diverse array of philanthropic and corporate ventures.
His profit-driven work, which is conducted predominantly through Tony Blair Associates, is funded through two primary entities: Windrush Ventures and Firerush Ventures.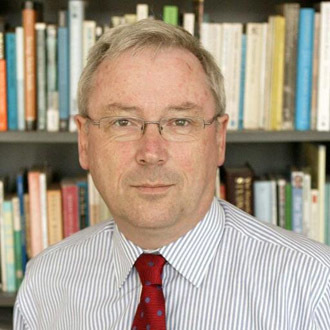 The corporate design of Blair Inc is complex and secretive. The Middle East Envoy and business tycoon founded Tony Blair Associates with the assistance of tax auditing giants KPMG and shrewd legal advice, according to Vanity Fair.
Tony Blair Associates manages a diverse spectrum of investment contracts and government advisory deals. Blair's for-profit businesses operate under eight different corporate structures, interwoven in a manner that conveniently thwarts transparency. As a result, the amount of profit his firms generate and the sum of their expenditure remains obscured from public knowledge.
The convoluted structure of the limited partnerships that encase Blair's for-profit businesses achieve "close to the secrecy he would have achieved if he was outside the UK in a tax haven," according to global tax expert and UK economist Richard Murphy.
Mounting public scrutiny
Despite the fact they are shrouded in secrecy, Blair's byzantine business dealings have been subject to mounting criticism of late. Hisrole as an adviser to foreign governments has also elicited sharp critique.
In August this year, the former PM's close links to the Egyptian government came under scrutiny after Egyptian authorities were accused of complicity in the systematic murder of more than 1,000 protesters.
A 12-month investigation, conducted by Human Rights Watch (HRW), found Egyptian security forces "systematically and deliberately" killed hundreds of unarmed civilians who had gathered in Cairo in 2013 to protest against former president Mohamed Morsi's ouster.
HRW denounced the massacre, saying it potentially "amounted to crimes against humanity."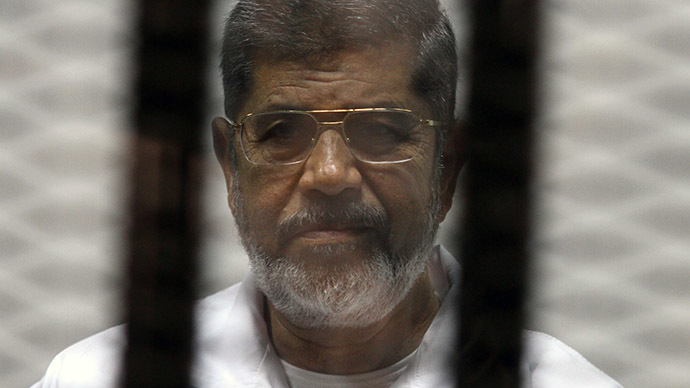 As Middle East peace Envoy, Blair endorsed the coup against Morsi. Critics also claim the former PM openly supports Egypt's new government, and is an unofficial economic advisor to Egyptian President Abdel Fattah al-Sisi.
Probed on the torrent of criticism he has faced in recent times, Blair told Vanity Fair such narratives are exaggerated and overstated by the British press. He acknowledged he backed the movement to oust Morsi from power, however.
On the question of his links to al-Sisi, Blair admitted he has helped the Egyptian president but stressed this assistance was not offered in a formal or official capacity. He refuted suggestions he was "some sort of advisor to al-Sisi."
Beyond his Middle East Envoy role, Blair has advised Kazakhstan's strongman president, Nursultan Nazarbeyev, on how to manage his public image after Interior Ministry troops allegedly killed some 100 unarmed oil workers in Zhanaozen, western Kazakhstan in December 2011.
Blair's advisory letter to Nazarbayev, published in the Sunday Telegraph, was slammed by critics.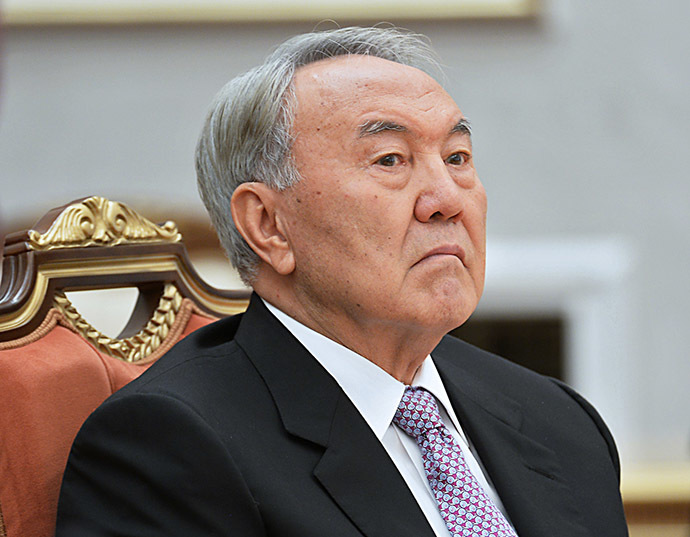 In an effort to defend his post-prime ministerial private and public pursuits, Blair said "whatever criticisms people have of me, they've seldom thought of me as politically stupid."
The former PM's statements were made prior to the publication of a damning Sunday Times report alleging he had signed a multimillion pound contract with a Saudi oil company to broker secret deals on the firm's behalf with Chinese state officials.
The disclosure raised questions over his role as Middle East Envoy and his personal vested interests in the region. The allegations also follow Blair's recent quashing of a Serious Fraud Office investigation into alleged corruption regarding an arms deal with Saudi Arabia.
You can share this story on social media: