More British 'mercenaries' join fight against ISIS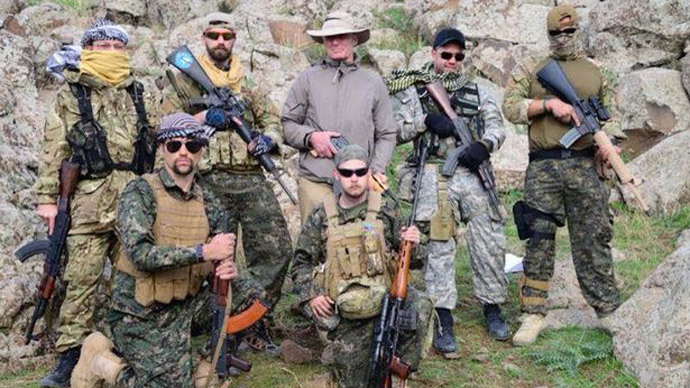 Former British soldiers are among a growing number of Britons traveling to Syria and Iraq to join the fight against Islamic State militants.
Ex-soldier Jamie Read said the murder of aid worker Alan Henning by Islamic State (also known as ISIS, or ISIL) convinced him travel to Syria to resist the terror group.
Former soldiers are believed to have joined a group aiding the Kurdish Peshmerga.
The 24-year-old told the Sun newspaper that ISIS is "the biggest threat the world faces" and explained he felt he had to do something, even though his family had concerns.
"Killing the aid worker was the final straw," Read said. "There is no justification for their executions – for putting innocent guys on their knees and doing that.
"My family were nervous and obviously worried about my well-being – we have gone into an unknown world. But I'm a firm believer that if you want to do something you have to do it and not just talk about it."
In October British taxi driver Henning, 47, was beheaded by a masked ISIS militant in a video released online.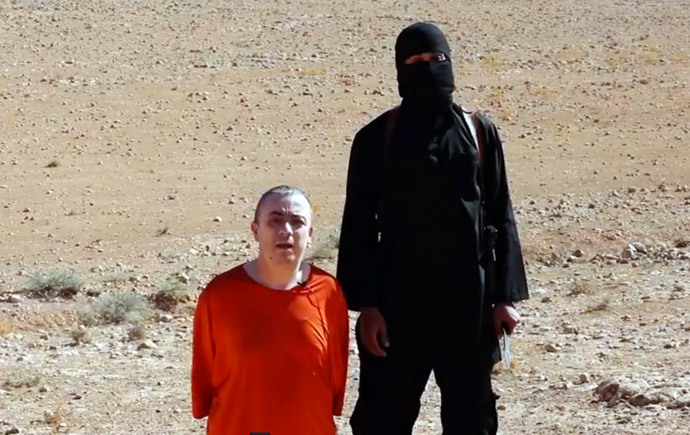 Last month, The Observer reported Read's friend James Hughes, from Reading, Berkshire, was believed to be in Rojava, northern Syria, helping to defend Kobani. Hughes is considered a "mercenary" fighting on behalf of the Kurdish People's Protection Units, the YPG.
Read, from Newmains, Scotland, and his friend have reportedly been recruited by an American called Jordan Matson on behalf of the "Lions of Rojava." The group is run by the Kurdish YPG and its Facebook page urges people to join and help "send terrorists to hell and save humanity."
The group posted a picture in November claiming that "US and British" ex-special forces troops joined them in the fight against the terror group.
READ MORE:Int'l anti-ISIS brigade: Westerners flock to fight for Kurds
Hughes, 26, who has served three tours in Afghanistan, told The Sun: "I wanted to help. The situation in England is getting bad in terms of the support ISIS gets. The world needs to open its eyes to the threat they pose."
Over recent months, ISIS has posted a series of videos online showing the murders of US journalists James Foley and Steven Sotloff, British aid workers David Haines and Henning, and more recently the beheading of US aid worker Peter Kassig.
When reports emerged that Britons were traveling to Syria and Iraq to help Kurdish forces battle ISIS, a Home Office spokesperson said: "The best way to help the people of these countries is to donate to registered charities that have ongoing relief operations, not by taking part in a conflict overseas, which can be an offence under both criminal and terror laws."
The Home Office has warned against traveling to Syria and said anyone doing so was putting themselves in "considerable danger."
You can share this story on social media: