Farage claims: 'I'm the poorest man in politics'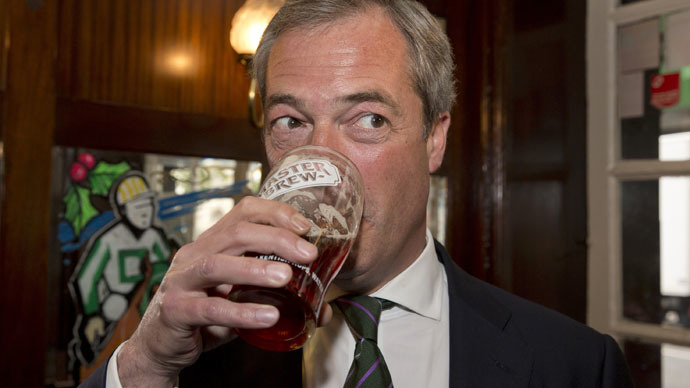 Nigel Farage has once again become the subject of media scrutiny after the UKIP party leader and MEP he announced he is "the poorest man in politics" on a Channel 4 edition of Gogglebox.
The leader of the UK Independence Party was filmed complaining about his £79,000 MEP salary to Steph and Dom Parker, the "posh" pair on the UK hit TV meta-program, in which viewers watch other viewers watching the week's television.
Farage's personal finances appear to dominate the conversation with the well-to-do couple, as he claims: "I don't know anyone in politics as poor as we are." He also calls his £540,000 Kent residence "a small semi-detached house in the country" and complained about the lack of luxury in his lifestyle.
"We don't drive flash cars, we don't have expensive holidays; we haven't done for 10 years," Farage added.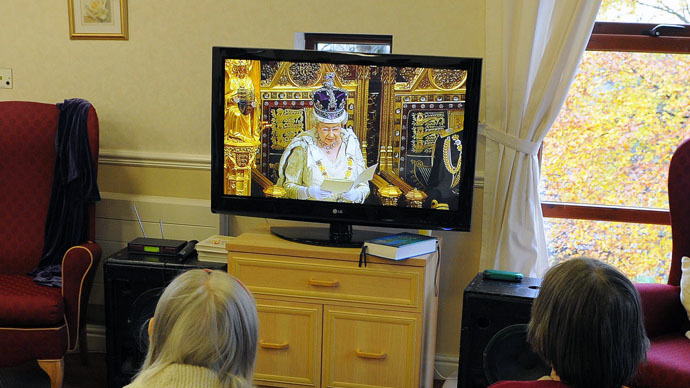 The show features Farage and his new friends sipping champagne and wine, and smoking cigarettes at the Parkers' mansion-like home.
As an MEP, Farage earns a basic salary of £79,000 which is more than three times the national average. On top of his salary, Farage gets a "daily subsistence allowance" of £250 each day he attends the European Parliament.
The Times has previously reported that Farage is paid £60,000 per year by UKIP for a chauffeur, and his wife is paid £20,000 each year to work as his assistant.
At another point in the show Farage is seen tripping up a garden step and smashing his glass.
In an interview with the Radio Times, Farage said his glass-smashing incident was due to "physical incapacity" caused by a plane crash in 2010, but later admitted he had consumed a large amount of alcohol.
"I had two, two-and-a-half pints in the pub with Dom. [It was a] steady consumption … [so] two pints, about five or six glasses [of wine and champagne]. I like a drink but, crikey, these guys are professionals," he said.
Asked whether he was risking his reputation by going on the show, the UKIP leader said, "Yes, I was."
"Politics today is so thoroughly over-scripted," Farage said. "All the rough edges and all the risk is knocked off, and that is why it has become desperately dull. I thought they were genuine and people who like me will like it."
Guardian columnist Polly Toynbee said the political leader's presence on the television show was an "absolute outrage" and "should be stopped," claiming "it plays straight into his image of the man with a glass of beer, a nice bloke."
It's not the first time Farage has come under fire for his personal spending. In April 2014 he was accused of using £15,000 per year from the EU to fund his constituency office, despite it being granted to him rent free. The claims were later discovered to be erroneous.
You can share this story on social media: