Afghan Taliban attacks rise, UK ex-army chief plays down resurgence fears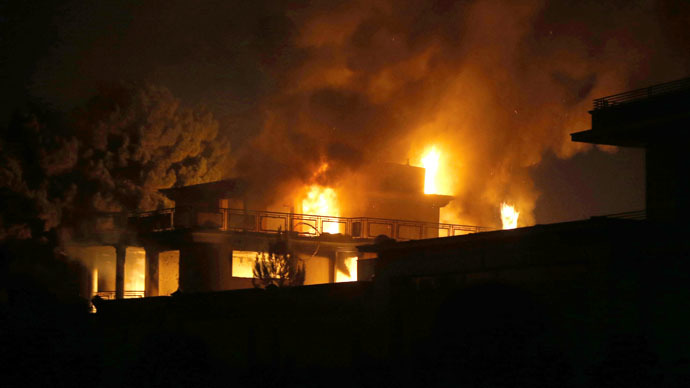 The rash of Taliban assaults on a former British military base and attacks in Kabul should not be a reason for "talking up the number of attacks" in Afghanistan, the former head of the British Army says.
"The security situation is an important element in this, but don't let's fall into the trap of playing the Taliban's game and talking up the number of attacks," General Lord Dannatt said to BBC Radio 4's World At One program.
His comments come as the last NATO troops prepare to withdraw after a 13-year military engagement. From 2001 to 2014, 453 British lives were lost in the conflict. Now, Taliban attacks are intensifying as the US-led coalition prepares to withdraw.
However, Dannatt implied these attacks should not be seen as a sign that the terror group is regaining a foothold in Afghanistan.
"Of course there are going to be attacks [at a] low level, even a medium-level degree of insecurity and a continuing insurgency is quite likely, but let's keep the wider picture in mind," he added.
In October, Camp Bastion in Helmand Province was handed over by the UK and US to Afghan security forces, as the last UK combat troops withdrew.
Last Thursday, a month after the handover, nearly 30 Taliban fighters armed with automatic weapons and suicide vests attacked the same site, killing six Afghan soldiers. Battles between insurgents and Afghan forces continued well into the weekend.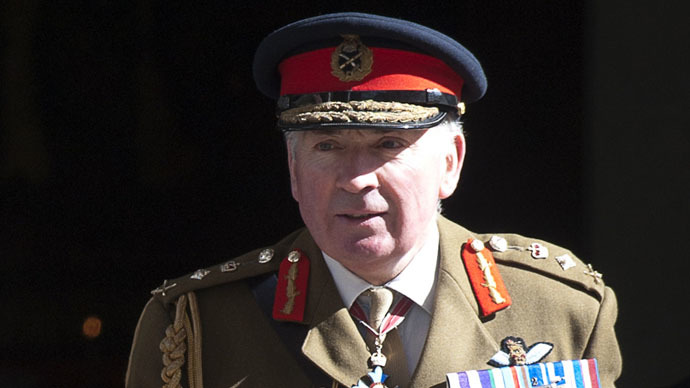 This was the latest in a string of attacks in recent months. In the capital, Kabul, insurgents launched around a dozen attacks within a few weeks, among them the targeting of a guest house for international aid workers, diplomats, Afghan forces and local civilians.
On Saturday, three South Africans were killed in a Taliban attack on a compound in Kabul used by a US-based charity, which was the third such assault on foreigners in 10 days. On Thursday, Taliban gunmen also stormed a guest house in Kabul's diplomatic quarter, in which only the attackers were killed.
READ MORE:British embassy vehicle hit in suicide attack in Kabul; at least 5 killed
A small contingent of British officials will stay behind in Afghanistan to provide training for the Afghan National Army and National Police. However, there have been concerns that the withdrawal of foreign troops will leave the Afghan army unprepared to take on the Taliban and rein in local instability.
Dannatt added, "It is important the new government shows it has competence and confidence to govern ... it is absolutely critical to show international determination to go on financing and supporting the developing Afghanistan."
READ MORE:British Army 'abandoned' Afghan war interpreters to resurgent Taliban
His predecessor, General Sir Mike Jackson, also said the UK withdrew from Afghanistan too early.
"The war, conflict, call it what you will, wasn't over. I'm left feeling there was no victory despite what the politicians say," Jackson said in an interview with BBC Radio 4.
"I don't see certainly at the moment, and I hope never, that the Taliban will be in a position where they can overthrow the elected government of Afghanistan," he added.
"Afghanistan is not a military problem per se, the root of it is political. It seems to me there can only be, in the longer term, a political outcome."