​Afghan parliament approves NATO presence deal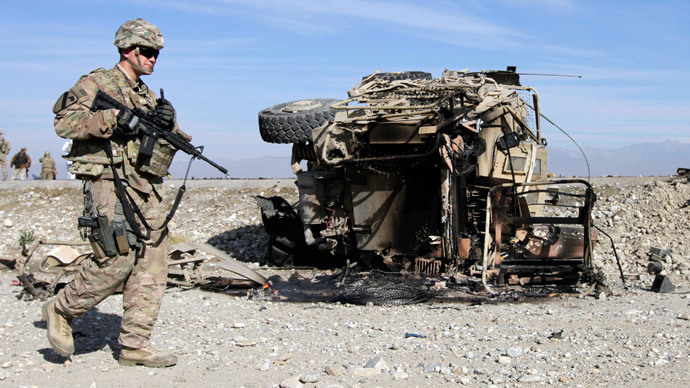 The parliament of Afghanistan approved an agreement that allows troops of the NATO-led coalition to say in the country beyond 2014. The agreement was suspended in mid-air for months, as former President Hamid Karzai refused to sign it during his term.
The new agreement, ratified Sunday, allows the ISAF to maintain a total of 12,000 troops in Afghanistan next year. After a 152-5 vote, Nazifullah Salarzai, spokesman for Afghan President Ashraf Ghani, said the foreign troops will "train, advise and assist Afghan security forces."
"Afghan forces are responsible for the security and defense of the Afghan people, and in the fight against international terrorism and training of our national security forces we count on the support and assistance of our international partners," he said, AP reported.
Ghani signed the deal with NATO immediately after taking office in September, following weeks of squabbling over the election results. His predecessor, Hamid Karzai, repeatedly refused to sign the deal in the latter part of his presidency, sparking periodic quarrels with Washington.
In ratifying the deal, Afghan MPs have not mentioned the possibility of foreign troops taking combat mission against Taliban fighters. A secret order extending the direct combat role for US troops was signed by President Barack Obama, according to a New York Times report.
READ MORE: Obama secretly extends US combat operation in Afghanistan
Publicly, Washington said the US troops would not be sent into battlefield operations anymore and their engagement would be limited to training of Afghan security forces and reconnaissance missions.
You can share this story on social media: