Blood money: 7 UK firms finance globally banned cluster bombs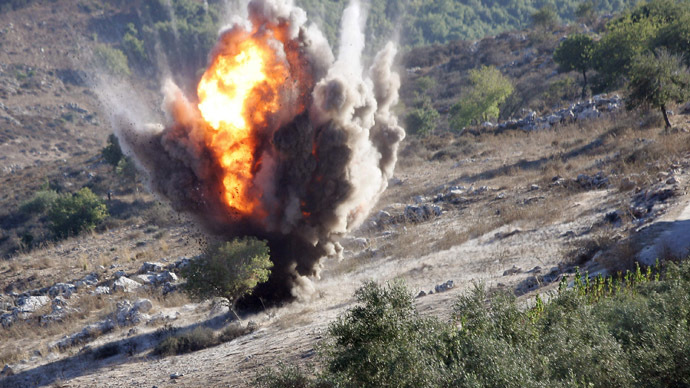 Since 2011, 151 financial institutions worldwide have invested £17 billion in firms that produce deadly cluster bombs, which are banned under international law. Seven of these financial institutions are British.
A report entitled 'Worldwide Investments in Cluster Munitions' conducted by Dutch peace and security NGO PAX reveals the sheer scale of British and global investment in companies producing these outlawed weapons.
The deadly arsenal have been deployed in Syria and Ukraine in recent times, and continue to cause casualties in Laos half a century after they were dropped on civilians.
PAX's damning research, published on Thursday, provides a lengthy list of financial firms that invested in or provided financial services to cluster munition producers between June 2011 and September 2014. An array of British investment, insurance and asset management companies feature in the lineup.
Cluster bombs are banned under international law because they are indiscriminate, and fail to differentiate between civilians and combatants. When detonated, they often leave dangerous unexploded materials, which can maim and kill innocent civilians decades after they hit the ground.
While most states deem the use of cluster bombs unacceptable because of the acute humanitarian risks they pose, the weapons continue to be produced in China, Russia and America.
Signed by 115 states, the 2008 Oslo Convention on Cluster Munitions (CCM) was created to address the weapon's grotesque impact on civilian populations. The treaty prohibits the use, production, transit and stockpiling of these violent armaments.
Embedded in the legislation, however, is a loophole that makes it legal to invest in firms that produce the internationally banned weapons. This form of indirect investment is rife in Britain, Europe, America and elsewhere. Loans issued by financial firms to companies implicated in cluster munitions manufacture doubled from £1.4 billion in 2013 to £2.8 billion in 2014.
British blood money
Under UK legislation, it's illegal to directly finance cluster bombs. But British law does not prohibit indirect financing of these weapons. So investing in and providing financial services to firms implicated in the manufacture of cluster munitions is legal in the UK.
In total, seven British financial institutions invest in companies that engage in the manufacture or development of these deadly bombs.
UK investment management group, Aberdeen Asset Management, has shares in Singapore Technologies Engineering – a company involved in the manufacture of the weapons. Fidelity Worldwide Investment, headquartered in the British tax haven of Bermuda, holds bonds in the same Singaporean arms company.
And British fund management firm, Invesco, holds shares in American arms company Textron – also implicated in the manufacture of cluster munitions. Like Fidelity Worldwide Investment, Aberdeen Asset Management's headquarters are in located Bermuda.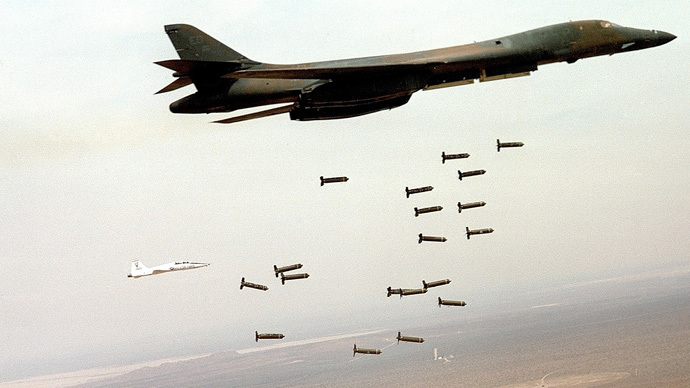 British investment and insurance firm, Old Mutual, has shares in South Korean arms companies Hanwha and Poongsan. Both manufacture the outlawed armaments, according to PAX.
UK financial services firm, Prudential, also invests in the industry, having bought bonds in Textron. And UK asset management firm Schroders has shares in Singapore Technologies Engineering, as does British insurance firm Standard Life.
'Prioritize human life over profit'
In contrast to Britain, nine states party to the Convention have introduced domestic legislation that prohibits private or public financial institutions from channeling investment to the cluster munition industry. Among these are Ireland, Belgium, Italy, Liechtenstein, Luxembourg, the Netherlands, New Zealand, and Samoa.
While financial firms often insist the financing or provision of financial services to companies is a neutral pursuit, PAX argue investment in a company amounts to a tacit endorsement of its objectives.
The peace and security NGO stresses the financing of a firm involved in the production of cluster bombs facilitates the manufacture of hugely destructive weapons banned under international law. Tragically, 94 percent of recorded cluster bomb casualties are children.
Campaign Manager at the Cluster Munition Coalition (CMC), Amy Little, stresses it's time human life was prioritized over profit.
"The UK, Australia, Canada, France, Germany, Japan, Spain and other countries that have joined the global ban on cluster munitions should legislate quickly to ensure they are not supporting the overseas production of weapons they have already outlawed," she argues.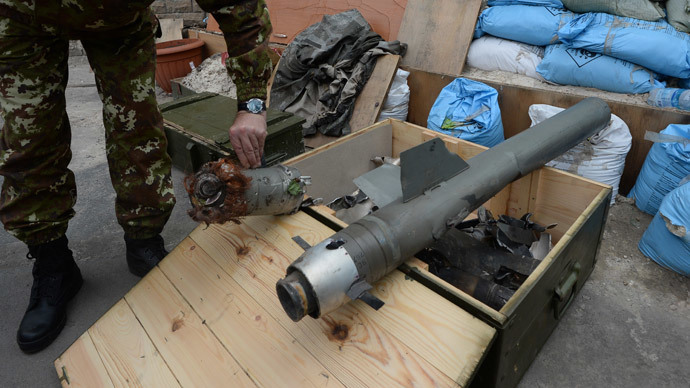 PAX acknowledges that a growing number of financial firms recognize their responsibility to withdraw financial support from companies manufacturing cluster munitions by banning such firms from their investment portfolios.
But it calls on further financial institutions across the globe to follow suit, and demands more governments introduce "national disinvestment legislation."
Deployed in over 35 states, cluster munitions have killed and wounded tens of thousands of people and destroyed the livelihoods of many others.
More that 380 million bomblets were dropped in Cambodia, Laos and Vietnam throughout the 1960s and 70s, with swathes of these weapons still killing civilians today. Over the past decade the weapons have been utilised in Iraq, Lebanon, Israel, Georgia, Cambodia, Libya, South Sudan, Ukraine, and in Syria.
In October, Human Rights Watch documented extensive deployment of the cluster bombs in eastern Ukraine during battles between Ukrainian government troops and pro-Russian rebels.
In war-torn Syria, cluster bombs have been deployed for well over two years and the practice is reportedly ongoing. Some 97 percent of recorded casualties in the crisis-ridden state, since the conflict there ensued,are estimated to be civilian.