​British elite unit carrying out secret missions in Iraq, hundreds of ISIS militants killed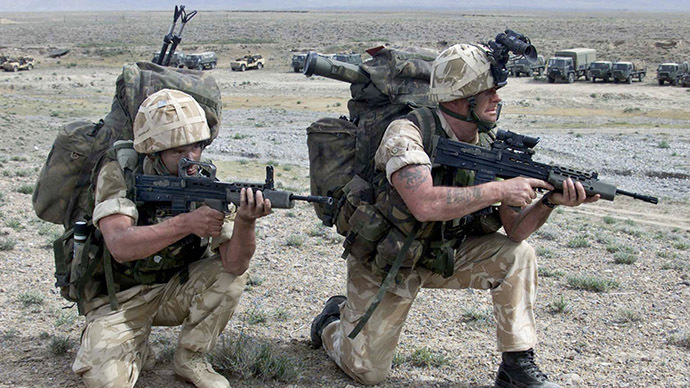 British SAS troops have been conducting secret missions that have killed hundreds of Islamic State militants. Using quad bikes and 4x4's in Iraq, they have been seeking out enemy forces usually at night, killing up to eight terrorists a day.
Sources from the Ministry of Defense had previously stated that the Special Air Service (SAS), which is an elite unit of the British Army, had only been involved in non-combat missions. However, aside from operating in a reconnaissance role in Iraq, they have also been taking part in eliminating IS militants, a special report by the Mail on Sunday found.
The SAS has been making good use of intelligence to identify potential targets, mainly through the use of drones. Once an objective has been identified, the troops are dropped in IS territory by Royal Air Force Chinook helicopters, sometimes 50 miles (80 kilometers) from their intended target, as the engines of the helicopters are so loud.
The British publication learned that these missions have been taking place on a near daily basis for the last four weeks and are often undertaken at night, in order to take the IS fighters by surprise. Quad bikes and all-terrain vehicles are the preferred modes of transport, giving the SAS much greater mobility to engage in their guerilla-style tactics, which are mainly carried out using sniper rifles. The surprise factor has been crucial to the SAS's success. During bombing raids, IS forces have more time to move to safer areas,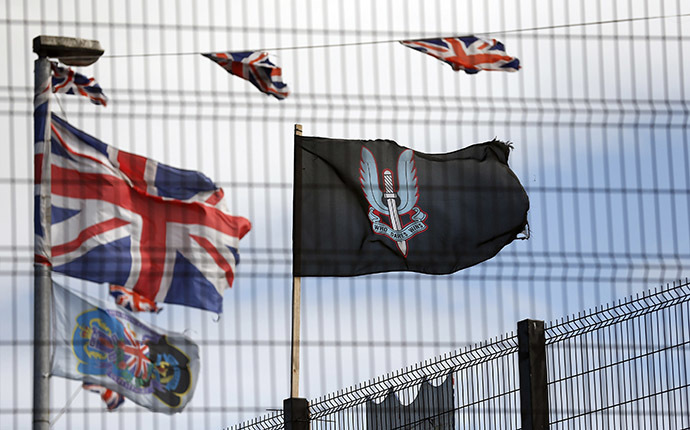 A source for the SAS says the tactics are working and the group formally known as ISIS/ISIL is struggling to cope with the surprise factor. "Our tactics are putting the fear of God into IS as they don't know where we're going to strike next and there's frankly nothing they can do to stop us," the Mail on Sunday reports.
"We're degrading their morale. They can run and hide if they see planes in the sky but they can't see or hear us. Using so many snipers takes the fear factor to another level too; the terrorists don't know what's happening. They just see their colleagues lying dead in the sand," the source added.
Aside from trying to dent the moral of IS militants; the SAS missions are also trying to undermine the terrorist group's supply lines in the west of Iraq. The daring raids have been so successful that the SAS is in need of extra ammunition as their supplies are running low.
A spring offensive is expected to take place in 2015, which will be led by US and British commanders. This could see 300 UK trainers leading a program to train Iraqi and Kurdish forces in combat missions and how to defuse explosive devices. However, despite the success of the SAS missions, no British forces are expected to take part in the offensive on the ground.
You can share this story on social media: