'Privatised and exploited': MPs debate bill to protect health service from TTIP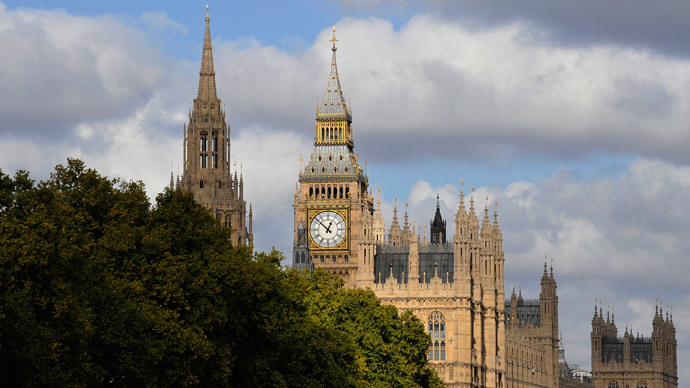 MPs on Friday debated Labour MP Clive Efford's Bill to protect the National Health Service (NHS) from what critics claim is a path of permanent privatisation. Labour won the vote, with a majority of MPs backing the proposed legislation.
The Bill centres on reversing corrosive impacts of the Health & Social Care Act 2012, which has resulted in an overwhelming 70 percent of all new NHS contracts being outsourced to the private sector since its implementation.
Speaking at the Commons debate, Efford told MPs the core objective of his Bill was to prioritise NHS patients over companies' profits and undo the damage inflicted on the health service by the Health & Social Care Act.
Got early train to London especially to vote to protect our #NHS today. Labour won the vote over Tories for Clive Efford's bill #saveournhs

— Geraint Davies MP (@GeraintDaviesMP) November 21, 2014
Concerns aired during the session, included the fact that millions are being diverted from patient care to contract bidding in a highly competitive market, the fear the health service is no longer patient-focused but merely a profit seeking "brand," and the devastating impact private finance initiatives (PFI) have had in recent years on NHS funding.
Because the Health & Social Care Act removes the secretary of state's obligation to secure and offer comprehensive health care to Britons, the UK is seeing a drastic increase in the rate of privatization and termination of core NHS services.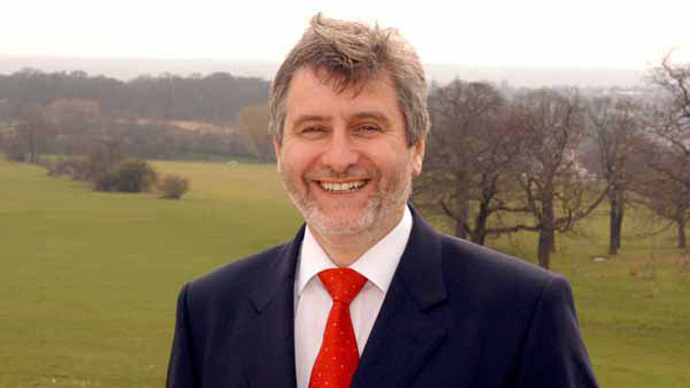 Efford told MPs that Britain's health service is in abject crisis as a result, with the nation facing a drastic increase in market tendering for public health services.
His concerns echo those of Allyson Pollock, a leading professor of public health research and policy at Queen Mary University of London. Pollock recently said the Social Care Act "reduces the NHS to a funding stream and a logo."
"Behind the logo, corporations bid for health contracts in a regulated market," she added.
Irreversible NHS privatisation?
The final section of Efford's proposed bill deals with potentially corrosive impacts of the Transatlantic Trade and Investment Partnership (TTIP) for the NHS. While TTIP is the largest bilateral trade deal ever brokered, it is currently being developed behind closed doors.
UK critics of the deal caution it threatens to culminate in the permanent privatisation of NHS services by prioritising profit-wielding corporate firms over domestic lawmakers.
Once finalised, they warn the deal would pave the way for US corporations, or any firm affiliated with American investors, to sue the British government if it ever embarked on an effort to place privatised health services back under public ownership.
Such legal proceedings would reportedly be conducted in a secret court setting.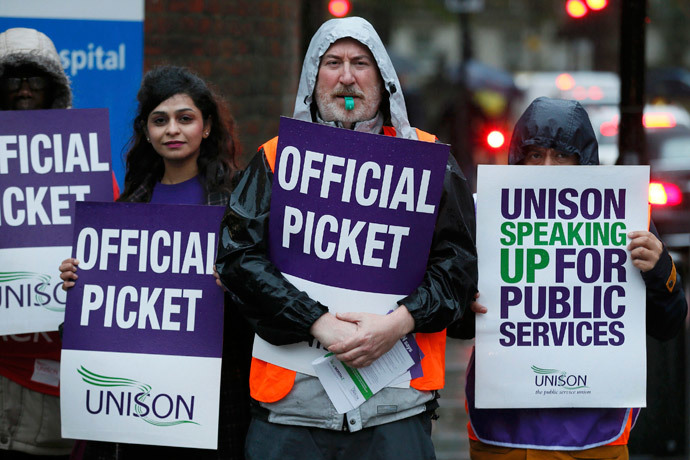 Efford's proposed bill seeks to guard against such an outcome – thwarting mandatory obligations likely to be imposed on the NHS under TTIP by external firms.
Critics of TTIP argue, however, such a measure would not entirely protect the NHS from what they describe as the devastating impact of the trade deal.
Should the state's health services form an integral part of the agreement, future UK governments will be bound by the cross-border treaty's obligations as an EU member state despite declarations inherent to Efford's bill, they argue.
I'm backing Clive Efford's bill tomorrow to save our #NHS Join me and #backthebill@CliveEfford@LabourHealthpic.twitter.com/TXXgNW6qzm

— Jon Wheale (@JonWheale) November 20, 2014
They claim further that even Britain's exit from the EU would not prevent TTIP from paving the way for American health firms to sue future British governments for attempting to nationalise privatised health services. In an effort to highlight this argument, they cite so-called "survival clauses" in the deal that would ensure free trade agreements remain firmly in place for years after a state is dissociated from them.
Massive vote in favour of NHS (Amended Duties and Powers) Bill! Govt must now stop #NHS sell-off & remove from #TTIPpic.twitter.com/PlM9zRCoz2

— People's NHS (@PeoplesNHS) November 21, 2014
Trade unionists, academics, and campaigners are now demanding an absolute rejection of TTIP rather than the relinquishing of Britain's health sector from the negotiation table. The exemption of public services such as health will not offer protection from the corrosive impacts of the deal, they warn.
Meanwhile, experts estimate the transatlantic trade agreement could result in as many as 1 million job losses in the US and EU if implemented.
"@BBCNewsNE NHS 'Jarrow March': Hundreds protest against 'privatisation' http://t.co/RB1NO7QGLi#darlomumspic.twitter.com/Ir6hkkRfMA"

— Allyson Pollock (@AllysonPollock) 16 августа 2014
'Unopened oyster ready to be exploited'
Speaking at Friday's House of Commons debate, Conservative MP for North Oxfordshire, Tony Baldry, dismissed Efford's criticism of the coalition's NHS legacy as strategic "electioneering."
The NHS has become a pre-electoral "political football," he warned, insisting such a dynamic is "destabilising." He said MPs criticism of the current state of the NHS amounted to a "litany of gloom," and was not representative of reality.
Defending the Conservative Party's privatisation agenda, Baldry told MPs on Friday "ideological or institutional boundaries should not stand in the way" of improving the nation's health service.
#NHS here in Commons today to support & vote for Clive Efford s Bill to reverse creeping privatisation of NHS services this Govt is pushing

— Gordon Marsden MP (@GordonMarsden) November 21, 2014
But Efford told MPs continued privatisation of the NHS would culminate in a health service that is simply unrecognisable.
With respect to TTIP's implications for the NHS, Pollock warns "vested corporate interests" seek to dismantle the welfare state "and our entitlements and rights" in Britain and Europe.
"These interests need to be challenged by developing new economics. For international investors and US corporations, the health systems of countries like the UK are seen as an unopened oyster ready to be privatised and exploited."
Pleased to put on record that 1924 people from Chesterfield have now signed petition in support of Clive Efford's #NHS Bill.

— Toby Perkins MP (@tobyperkinsmp) November 21, 2014
.@SimonHughesMP Please #saveourNHS. Vote for Clive Efford's bill today. Don't let private firms take over #NHS. Put patients before profits

— Peter Tatchell (@PeterTatchell) November 21, 2014
You can share this story on social media: