MPs slam £720mn UK pledge to tackle climate change in poor countries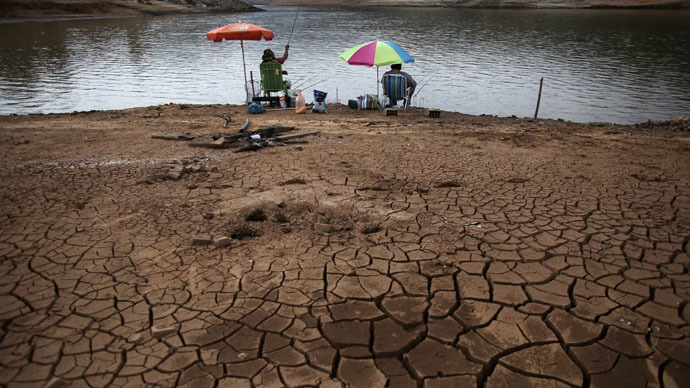 The UK government announced it would spend £720 million ($1.13 billion) on fighting climate change in developing countries. Some MPs have attacked the move, arguing the money could be better spent at home.
The UK is among several nations attending a climate conference in Berlin to discuss their contribution to the Green Climate Fund. The UK pledged up to £720 million.
The Fund was established to help developing countries adapt to climate change and to limit and reduce their greenhouse gas emissions. It also aims to help nations buy low-carbon energy sources.
A total of 13 countries have signed up to the fund so far, with contributions now totaling around $9 billion (around £5 billion) – a third of which comes from the US, which pledged $3 billion. Other contributions include $1 billion from Germany, $1 billion from France and $1.5 billion from Japan.
The UK's contribution will come out of an existing £3.87 billion aid budget, which will spend £3.9 billion from 2011 to 2016 on international climate work.
READ MORE:G20 climate change protesters bury their heads in the sand
Energy and Climate Change Secretary Ed Davey said: "The poorest and most vulnerable on the planet are already suffering the effects of climate change and it's our moral duty to act.
"From protecting low-lying islands and coastal settlements from the impact of rising sea levels to helping farmers struggling with lower crop yields caused by the weather effects of climate change – British aid can save lives."
The money will be used to help residents in low-lying nations to cope with rising sea levels, including efforts to help Bangladeshis build inland so their homes are safe from flooding.
Critics, however, say the money should be spent at home, helping combat the effects of extreme weather in the UK instead.
Conservative MP Sir Edward Leigh told BBC Radio 4's Today programme: "We have to look at the interests of the taxpayer and our own people."
"We had appalling scenes at the Somerset Levels last year. I've had villages flooded in Lincolnshire. As the NAO said, we're still not spending enough on flood alleviation. First of all we need to spend the money here," he added.
"I'm very happy to help people who are in poverty in the Third World. I'm happy to give money to humanitarian projects. I'm happy to spend money properly on protecting a village in Bangladesh from being flooded, but I don't want to commit now to £650 million on spec."
READ MORE:Earth Hour: Millions switch off lights around the globe to raise funds for green projects
In response, Davey told The Guardian: "There is a huge amount at stake. Anyone who has followed the UN negotiations knows the poorest and most vulnerable countries on the planet are looking to developed countries to help them survive climate change."
He added: "[Critics] do not realise the vital work this money is for. This is about saving lives and we have a duty to do this."