UK offers most citizenships, UKIP vows to send migrants home if Britain quits EU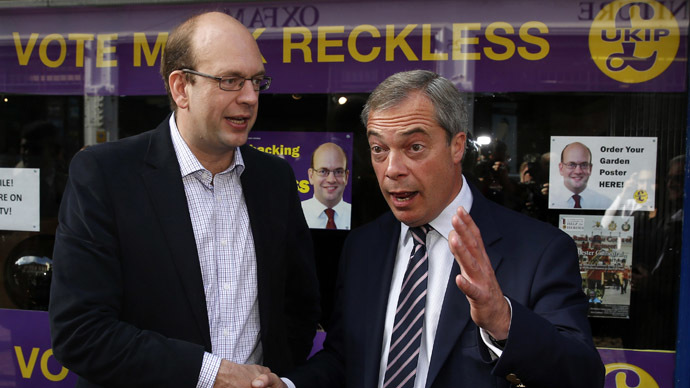 Tory defector Mark Reckless says migrants could be forced to leave the UK if it leaves the EU, as news emerges that Britain granted more citizenships in 2012 than any other EU member. Reckless is the UKIP candidate in Thursday's by-election.
In a local televised hustings debate for the immanent Rochester and Strood by-election, UKIP candidate Reckless suggested some migrant workers could be evicted from the country if a UKIP government took Britain out of the EU.
Official figures released from Brussels on Wednesday showed the UK granted 193,900 passports to immigrants in 2012, accounting for nearly one in four new EU passports.
The Conservative candidate for the by-election, Kelly Tolhurst, further outlined the need for a change in government immigration policy, berating her party leader, Prime Minister David Cameron for his lack of action on the issue, and claiming her constituency had been "hurt" by high levels of immigration.
Of all new UK passports given to non-EU citizens, 14.6 percent were given to people from India, with Pakistan following at 9.5 percent.
The distribution of immigrants could be explained by the Commonwealth of Nations, or the former British Empire, Carlos Vargas-Silva, deputy director of the Migration Observatory at Oxford University, told The Times.
"The UK is the leader in terms of people acquiring citizenship in the EU, and one of the reasons this is happening is because of the Commonwealth.
"In the UK you have migration from the Commonwealth countries and they come to join established networks and families, so they want to acquire citizenship," he added.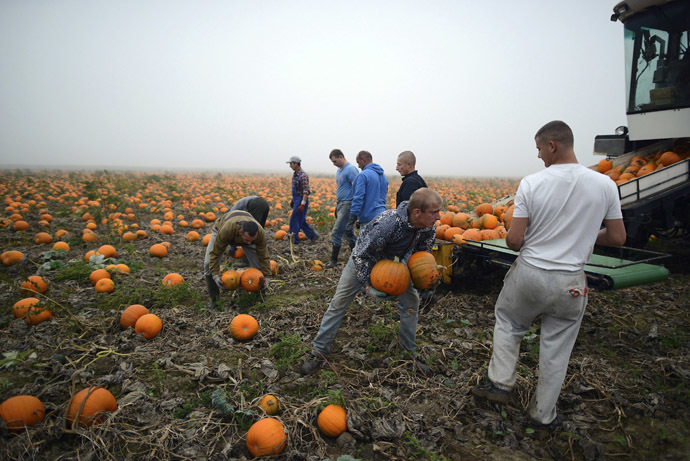 When questioned about the legitimacy of deporting thousands of potential workers, Reckless said there would have to be "sympathetic" measures for those who "have been here a long time and are integrated."
He claimed that UKIP's main focus was to curb numbers of new migrants, and that there was no discrimination between EU and non-EU migrants.
According to the latest figures from Eurostat, nearly three quarters of the new EU citizenships were granted by six nations. With Britain leading the way, Germany, France, Spain, Italy and Sweden all have extremely high levels of immigration.
A Home Office spokesman said British citizenship is a "privilege, not a right."
"We expect those wishing to settle here to demonstrate they are ready and able to integrate into society. This government has made the acquisition of citizenship harder and all applicants are required to pass both the new, revised Life in the UK test and have the relevant English language speaking and listening qualification."
The immigration debate has dominated public discussion with Prime Minister David Cameron expected to make a speech outlining new legislation before Christmas.
In a survey conducted for the British Future think tank, it was discovered that 25 percent of UK residents believe that the government should "insist that all immigrants should return to the countries they came from, whether they're here legally or illegally."
The study further found that UKIP leader Nigel Farage was the most trusted leader on the subject of immigration.
Pro-immigration and liberal arguments were likely to have caused those who were undecided to "harden" their attitudes, the study found, saying "UKIP's critics were shrill and too quick to accuse the party of being racist when most of the public did not feel it had been."
Polls currently suggest Mark Reckless will win the Rochester and Strood by-election, giving UKIP its second elected MP.
You can share this story on social media: