Animal cruelty needs tough prison terms, say anti-blood sport campaigners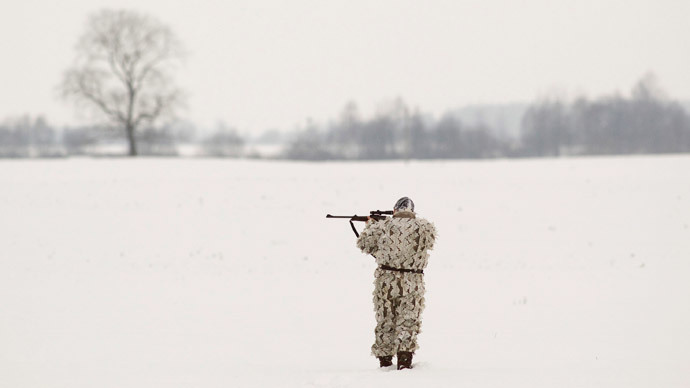 Hunters should face prison time for participating in illegal blood sports, animal welfare campaigners say. The League Against Cruel Sports report marks the 10th anniversary of the Hunting Act, which banned fox hunting in the UK.
The League called for a strengthening of the legislation to close "loopholes." It also called for a ban on the use of dogs below ground for hunting, whereby hounds drag foxes from their refuge during a 'dig out.'
"This is arguably where the worst cruelty occurs in hunting, not only to wild mammals pursued underground with limited opportunity to escape (usually foxes and badgers), but also to the dogs sent below ground to find these animals and either flush them out or hold them at bay," campaigners said.
The Hunting Act currently allows the use of up to two dogs to flush out a fox or other quarry for hunters to shoot. The charity warned that dogs often suffer painful injuries when they are forced below ground to find foxes.
A YouGov poll commissioned by the League in 2010 showed 78 percent of people believe it should be illegal to set a dog on a fox below ground, while 33 percent believe it is already illegal.
The charity also called for a new clause to prevent the killing of wild mammals during a trail hunt, which are frequently passed off as "unfortunate accidents." The League proposes criminalizing this.
Many hunts, the League says, use following trails "simply as a cover for illegal hunting."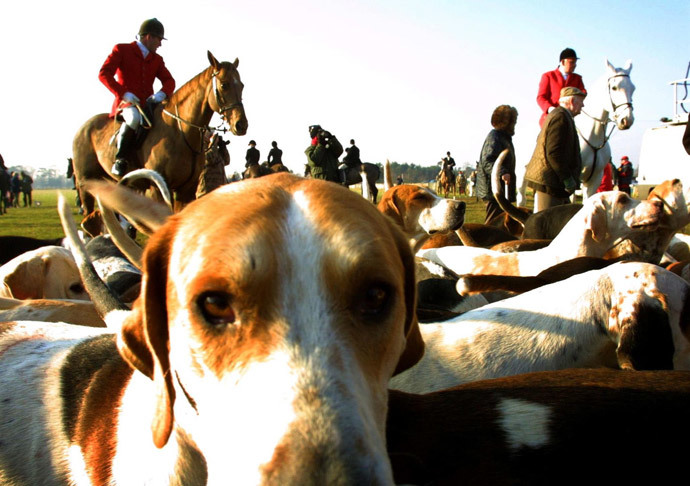 "The Hunting Act has proven to be an effective and popular piece of legislation.
"Yet, since its introduction, the Act has been the target of considerable attack from the pro-hunt lobby which has waged an ongoing and concerted campaign of disinformation to publicly discredit the legislation and promote their campaign for repeal," the League's chief executive Joe Duckworth said.
The League says maximum penalties should be increased so that they are on par with other wildlife legislation, such as the Protection of Badgers Act and Wild Mammals Protection Act. The heaviest punishment should therefore rise from a £5,000 fine to six months in prison.
READ MORE:UK animal welfare group unleashes drones to stop illegal hunting
The report also based its findings on a poll that found eight in 10 people believe fox hunting should remain illegal, while 98 percent oppose dog fighting.
An Ipsos MORI poll from 2013 showed the majority of the British public is in favor of keeping a number of activities banned in the Hunting Act illegal. 80 percent want fox hunting to remain illegal; deer hunting (85 percent); hare hunting and coursing (87 percent); dog fighting (98 percent); and badger baiting (92 percent).
There are more than 300 registered hunts in England and Wales. Since the Hunting Act came into effect in February 2005 up to the end of 2013, 527 people have been prosecuted. However, out of those, only 19 convictions were handed to hunt members, while 96 percent of cases related to hare coursing with dogs.
"The legal hunting of wild animals with dogs has quite properly been, along with cock-fighting and bear-baiting, consigned to the dustbin of history. That is where such practices belong," said Conservative MP Sir Roger Gale.