UK teachers asked to inform police on extremist students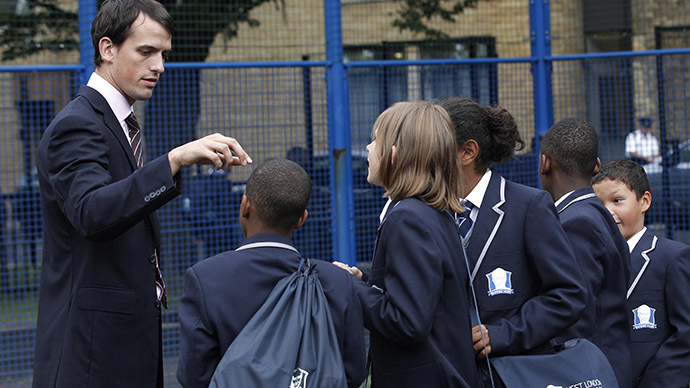 Two county councils in southeast England have asked local teachers to inform police about students suspected of Islamic extremist connections. The request shows authorities' concern at young Britons joining the Islamic State's cause.
Earlier in September, Buckinghamshire County Council sent letters to 230 schools, The Sunday Times reported.
"If you have any . . . concerns, especially with regards to young people or their friends, or family members being persuaded to participate in the conflict [in Syria and Iraq] or commit acts of terrorism here, please take the opportunity to talk to one of the police officers you see on patrol in the local community," says the letter, entitled: "Advice on raised terrorist threat level".
London Borough of Tower Hamlets has also made a similar request, the paper says. Both areas are well known for their ethnic and religious diversity.
Several schools have reportedly informed police about such cases already.
"In response, the county council and the police will be jointly delivering two training session to primary heads under the government's Prevent program before the end of the year," said a spokesman for Buckinghamshire County Council.
The letter also asks teachers to call the police if they see "suspicious bags, behavior or vehicles." This request follows the change of terror threat from 'substantial' to 'severe level' back in September. The new mark means an attack is highly likely.
Up to eight men from High Wycombe, Buckinghamshire, are believed to have traveled to Syria to fight alongside Islamic State jihadists.
"The only reason why I would intend to return to the UK is when I want to come and plant a bomb somewhere," Omar Hussain, one of them, told the BBC2.
You can share this story on social media: