London woman jailed for funding Syria jihad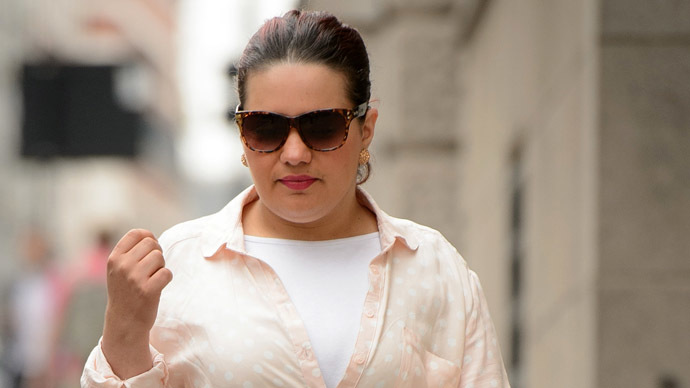 A London woman has been jailed for 28 months for attempting to send £15,800 to her jihadi husband in Syria, after talking her friend into smuggling the cash in her underwear on a flight to Turkey.
Amal El-Wahabi, a 28-year-old mother-of-two, persuaded an old school friend, Nawal Msaad, to carry €20,000 to Turkey.
Judge Nicholas Hilliard QC said El-Wahabi's husband, Aine Davis, was involved in fighting and she was sending him cash to help his cause.
Davis, 30, a former drug dealer with a conviction for possessing a firearm, left the UK in July 2013 to fight in Syria.
In January this year, Davis, also known as Hamza, reportedly asked his wife to arrange the cash delivery.
However, the plan was foiled when Msaad was stopped at Heathrow Airport, admitted to police she was carrying the cash. A court later heard claims she had hidden it in her underwear.
Msaad, 27, from North London, had agreed to take the money for a €1,000 (£800) cut. She claimed she did not realize what the cash was for and was later acquitted of all charges.
"I am satisfied that the initiative for this offence must have come from Aine Davis and you committed it because you were infatuated with him and thought he might provide for you and your two children," the judge Hilliard said.
"I am also satisfied that you knew he was engaged in violence with guns for extremist religious and ideological reasons and knew the money you were sending was destined for that purpose.
"You even contemplated taking your children to Turkey to be nearer their father, when it should have been obvious to you it was in their interests they should be as far away from him as possible."
Hilliard added that El-Wahabi's children, aged five and 17 months, had been "innocent victims" of her offence.
READ MORE:UK police raid 'illegal' Islamic school suspected of terror links
In an attempt to mitigate the sentence, defense lawyer Mark Summers QC argued that El-Wahabi had lived under the "constant threat" that her husband would leave her for another wife in Syria. Summers also stressed the effect on her two children and argued El-Wahabi had no terrorist ambition.
Evidence shown to the court, however, indicates El-Wahabi encouraged her husband in his terrorist activities. One message read: "When does your next adventure start? I'm sure you will enjoy it. It will be good for your body and soul."