​UK police raid 'illegal' Islamic school suspected of terror links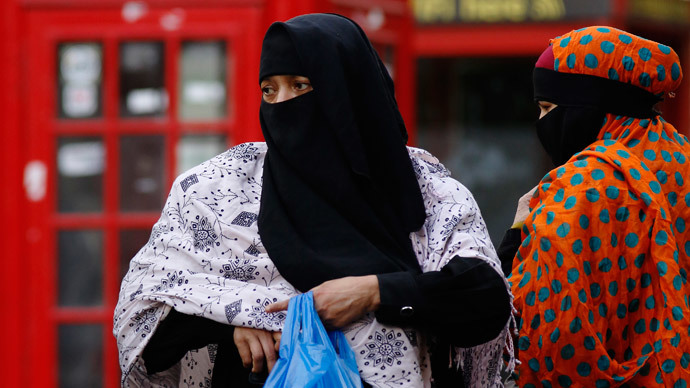 Counter terrorism police have raided an "illegal" Islamic school in London suspected of having links to the banned Islamist group Al-Muhajiroon.
Officers forcibly entered the Siddeeq Academy, reportedly an unlicensed tuition center, in the London borough of Tower Hamlets, as part of an ongoing counter-terror operation across London.
The raid comes as police arrested and raided the homes of four people in London, suspected of plotting a terrorist attack linked to the Islamist terror group Islamic State (also known as ISIS, or ISIL).
The police swoop, which took place last week, saw the arrest of Mizanur Rahman, a known Islamist radical who had been identified as the manager of Sideeq Academy.
In 2007, Rahman, who went by the Kunya (Islamic name) Abu Baraa, has previously called for Britain to become an Islamic state, and in 2007 was sentenced to four years in prison for inciting racial hatred and soliciting murder outside the Danish Embassy in London.
Last month, The Guardian reported that Rahman was giving online talks, promoting the goals of the IS.
Tower Hamlets Council wrote to the Department for Education (DfE) earlier this year to notify them of the school's suspect activity, claiming they had "concerns about the possibility that a child attending the Siddeeq Academy may also be subject to an inappropriate curriculum".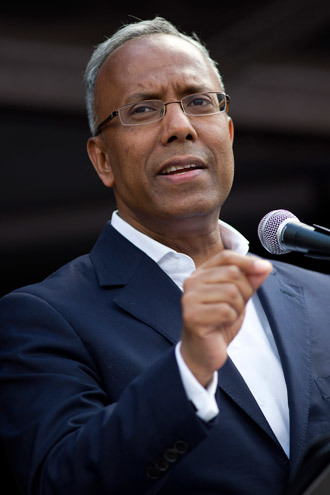 They also told DfE that the school was being run out of a residential property and that a number of children as young as five were being taught in cramped rooms and hallways. Additionally, they said the school's planning permission application to turn the property into an educational center had been rejected.
"We are aware of the police investigation in relation to the Siddeeq Academy and it would be inappropriate to comment further while that continues," a DfE spokesman said.
"It is an offence for a school to operate without being registered. The police and Ofsted have the power to enter premises where they believe that full-time education is being illegally provided to children of statutory school age."
The raid follows statements made by Home Secretary Theresa May linking Tower Hamlets' Mayor Luftur Rahman to Islamic extremism in British schools.
"Following divisive community politics and allegations of the mismanagement of public funds in the London Borough of Tower Hamlets, Eric Pickles has sent inspectors to investigate Lutfur Rahman, the elected mayor of the borough," May told the Conservative Party Conference last month.
However, Rahman has rejected the Home Secretary's statements, calling them "inaccurate" and "ill informed".
"To suggest through rumor-mongering that Tower Hamlets' schools are at risk of influence from extreme views or behavior is false and deeply irresponsible," he said.
Rahman has also been accused of having links with Islamist extremists within the UK. In 2010 his chief election campaign coordinator Bodrul Islam accused him of having a strong relationship with the Islamic Forum of Europe, a group with ties to well-known Islamist activists in East London.
Earlier this year, a number of British schools in Birmingham were accused of being infiltrated by Islamist radicals, in a plot dubbed as "Trojan Horse".
A letter, which allegedly exposed the plot, detailed a strategy in which schools would be forced to adopt a number of Islamic cultural facets, including a system of school governors and the hiring of teaching staff who would promote an Islamic religious agenda with its own rules and moral regulations.
As a result, Education Secretary Nicky Morgan said new reforms to regulate the management of British schools, including more frequent inspections and rules ensuring greater oversight of school governors, would be introduced.
You can share this story on social media: