No quick fix: Fracking shale gas won't make UK energy self-sufficient, says study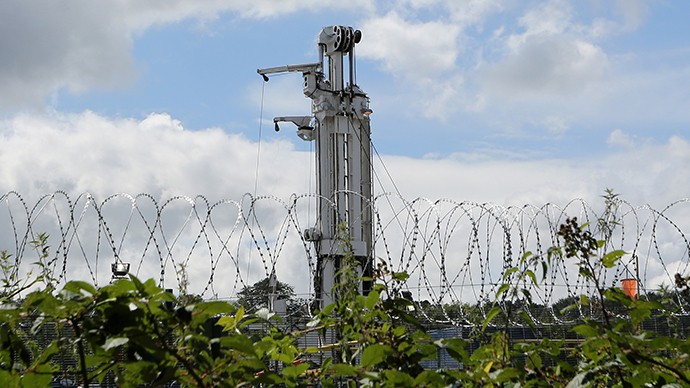 Government researchers claim politicians have "overhyped" the energy potential of the shale gas industry, claiming it would not necessarily result in the UK's energy self-sufficiency.
Research from the Imperial College based group UK Energy Research Centre (UKERC) found shale gas was unlikely to become a primary resource within the next 10 years, and that the UK was unlikely to follow in the footsteps of America, whose shale gas industry has contributed to increasing energy self-sufficiency.
A second report from UKERC claims that by 2025 global gas consumption will have peaked. That will in part be due to strict limits imposed by the 2050 goals of an 80 percent reduction in global carbon emissions.
The results suggest that, given the predicted timescale for the implementation of shale gas drilling in the UK, the resource will not provide the 'quick fix' it has been publicized to be.
The coalition government has promoted fracking in the UK, with Prime Minister David Cameron saying in January 2014 that Britain is "going all out for shale." However, reports indicate there is a limited capacity for the effective use of shale gas.
Professor of Energy Policy at the University of Sussex and author of the report 'The UK's Global Gas Challenge' claimed that government ministers and industry professionals had "overhyped" the impact shale would have on the UK's energy security.
He said it was "very hard" to support claims made by politicians that shale gas would increase self-sufficiency, bring down prices and create jobs, but added "a lot depends on how fast shale develops."
Energy Minister Matt Hancock responded to the claims, saying shale was essential for economic growth.
"Helping provide the jobs of the future – and helping young people with the skills they need to get on in life – this new initiative is part of the long-term economic plan that this government continues to work through," he said.
The report further says "any talk of shale gas making the UK self-sufficient again, let alone allowing significant exports, is far-fetched."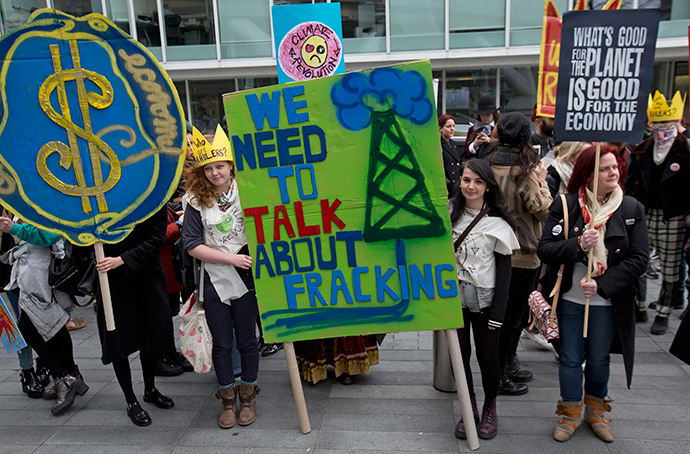 The report 'A Bridge to a Low-Carbon Future? Modelling the Long-Term Global Potential of Natural Gas' argued that even with the use of Carbon Capture Storage (CCS) technology, which is still in developmental stages, gas consumption would only peak 10 years later, in 2035.
Shale gas has been hailed as an innovative transition fuel, providing the UK with a 'quick fix' solution to the transition between fossil fuels and carbon neutral green resources, but in October a paper by the group Nature claimed shale would be detrimental to the global emission-reduction targets.
Researchers found that while a gas boom would cut prices, it would marginalize more expensive renewable sources, creating an overall increase in carbon emissions.
"The upshot is that abundant natural gas alone will not rescue us from climate change," said economist Haewon McJeon, from the US department of energy's Pacific Northwest National Laboratory (PNNL), who led the research.
A government report from the Department of Energy and Climate Change (DECC) shows that UK gas consumption has peaked, and has been slowly declining since 2004, suggesting there may not be as much demand for shale.
However, a DECC spokesperson told RT, "Shale gas has got great potential to be a domestic energy resource to make us less reliant on imports and open up a wealth of job opportunities. The opportunity is too big to ignore."
Meanwhile, British scientists warned on Tuesday that investors were being discouraged by stringent drilling laws in the UK.
In a paper from researchers at the University of Glasgow, Dr. Rob Westaway and Prof. Paul Younger suggested there should be a relaxation of stringent fracking regulations, in order to generate interest in shale.
Fracking is not scheduled to recommence in the UK until 2015.