Super-obese young Brits will 'bankrupt' NHS – study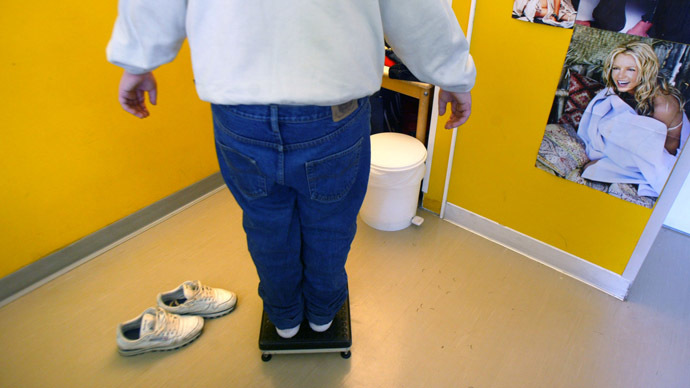 Some 40 percent of Britain's under-25s who have life-saving weight-loss surgery are super-obese, a study has shown. A senior bariatric consultant says the level of young people classified as super-obese could "threaten to bankrupt the NHS."
A report from the National Bariatric Surgery Registry drew on information from over 18,000 weight-loss operations in the UK. It found that increasing numbers of under-25s are requiring complicated weight-loss surgery, and that those in need are becoming increasingly overweight.
Richard Welbourn, consultant surgeon and chairman of the National Bariatric Surgery Registry, said the ongoing pandemic of dangerously obese young people imposes a threat to the finances of the NHS.
However, having surgery "cost-effectively improves the health of obese patients," he said.
Bariatric surgery, which includes gastric bands and gastric bypasses, is considered a final resort for those suffering from life-threatening obesity.
The study analyzed 18,000 weight-loss operations between 2010 and 2013 in 137 hospitals across the UK. There were 9,526 gastric bypass procedures, 4,705 gastric band operations and 3,797 sleeve gastrectomy operations.
It was discovered that of the operations studied, 550 were for young people under the age of 25, 62 of whom were under 18.
Of the 550 young people, 40 percent were found to be more than twice the weight they should be for their height, with an average body-mass index of 48.8. This constitutes the classification "super-obese."
The report condemned the "failings" of society for allowing such a high proportion of young people to suffer from extreme obesity.
"It is a reflection on society's failings that these patients had already gained sufficient weight to be broadly comparable to patients who are much older," the report said.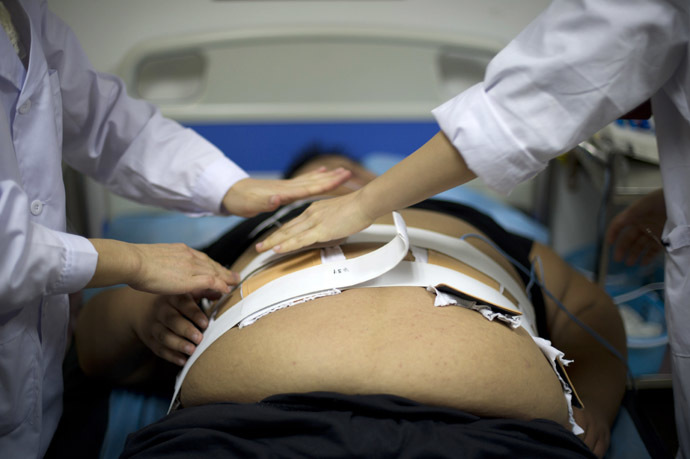 The study further showed, however, that the results of Bariatric surgery were positive, with patients showing a reduction in the levels of type 2 diabetes symptoms after surgery.
Prior to surgery, three-quarters of patients couldn't climb three flights of stairs without taking a break, the report said. After the operation, 56 percent could.
It was also discovered that one year after surgery, on average, patients had lost 60 percent of their excess weight, and suffered fewer weight-related health complications.
Sir Bruce Keogh, medical director of the NHS, acknowledged that poor lifestyle choices were contributing to the rise of obesity, but said that the surgery was an effective treatment with positive results.
"As in all branches of medicine, prevention is better than cure, but this report clearly demonstrates that when required, bariatric surgery is effective and safe."
This comes as a separate study from the Lancet Diabetes and Endocrinology journal recently claimed that Bariatric surgery could potentially save the NHS billions by reducing the symptoms of type 2 diabetes.
According to government figures, over £250,000 a minute is spent on treatment for diabetes and its subsequent complications, totaling £14 billion every year. This equates to 10 percent of the total NHS budget for England and Wales.
Around 3 percent of morbidly and super-obese people develop type 2 diabetes every year.
You can share this story on social media: