Slim chance: UK health service to dish out cash, prizes for weight loss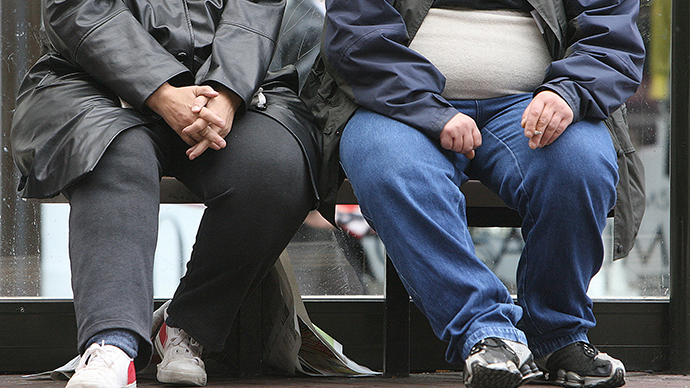 The UK's National Health Service (NHS) will encourage Britons to lose weight by offering them gift vouchers and cash incentives, under a new plan to reduce the financial burden of obesity on the health system.
The plan also includes the offer of tax breaks to companies who encourage their staff to lose weight, while the government may provide funds to launch fitness programs in local communities.
The measures are part of a wider strategy to reduce pressure on the NHS, where obesity-related illnesses cost more than £5 billion per year, according to the Academy of Medical Royal Colleges.
More than two thirds of UK adults are either clinically overweight or obese.
Obesity is putting huge pressure on the health system, which is struggling to stomach a £30 billion black hole in its budget. The swelling problem is believed to eat up more than a third of the service's £110 billion bank balance.
READ MORE:NHS weight-loss surgery urged for 800,000 diabetics
UK hospitals have already spent at least £5.5 million over the past three years on medical equipment specifically designed for overweight patients.
Citing examples from the US, NHS England chief executive Simon Stevens said "urgent action" was needed to combat the obesity epidemic in the UK.
"Employers in many countries have voluntary schemes for employees where, for example, you actually get cash back based on participation in Weight Watchers or other type schemes," he said, adding that the NHS would "have to provide" national funding to encourage businesses to cooperate with the scheme.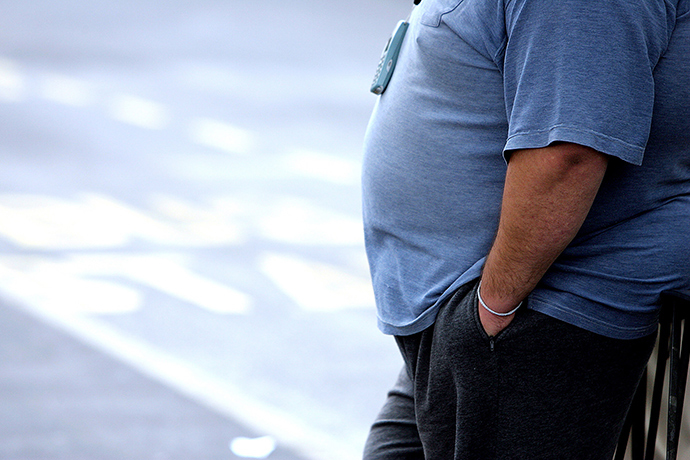 The plan comes as the NHS publishes its 'Five Year Forward View', which encourages hospitals to address the root causes of obesity, including poor diet and alcohol consumption.
"Put bluntly, as the nation's waistline keeps piling on the pounds, we're piling on billions of pounds in future taxes just to pay for preventable illnesses," the report says, adding that the health of British children is dependent on a "radical upgrade" in public health.
The NHS report also calls for stronger ties between charities, non-governmental organizations and the health service, while offering more support for over 5 million volunteers in England.
While incentive schemes have been mooted in the past, NHS chiefs have usually dismissed them, believing such plans are "remarkably short-sighted."
Some doctors, however, including cancer specialist and leader of the National Health Action party (NHA) Dr. Clive Peedell, believe the funds could be spent better elsewhere.
"It fails to address the long-term and crucial issue of keeping the weight off. Just offering cash incentives or vouchers fails to address the reasons people find it hard to lose weight," Peedell told the Daily Mirror.
"Overweight people need support and advice, not the lure of a reward," he added.
READ MORE:A taste of their own medicine: 700,000 UK medical staff told to 'lose weight for patients' sake'
Stevens has also urged NHS staff to lose weight in order to set a "good example" to patients, by removing junk foods from hospital canteens and encouraging overweight doctors and nurses to get involved in weight loss competitions.