People have the power! Big Six UK energy monopoly faces challenge
The UK energy market is facing a challenge from councils and social housing landlords seeking to undercut the monopoly of the six big suppliers amid growing frustration with energy price hikes nationwide.
Local authorities are pledging to slice around 100 pounds ($158) from the average energy bill - the average of which has risen to more than 1,000 pounds (nearly $1,600) per household.

"Social housing providers and local authorities across the country are looking at energy... and see real opportunities to do things differently," Dawn Muspratt, the leader of the project, known as Our Power, told The Independent.

Our Power is a collective of eight Scottish housing associations and a renewable energy charity, and it is reportedly coming very close to signing a deal with Ofgem – the UK's energy regulator – which would allow it to supply power to tens of thousands of households.

"For Our Power, this is all about impacting on fuel poverty, particularly for those most disadvantaged in the energy market," Muspratt added.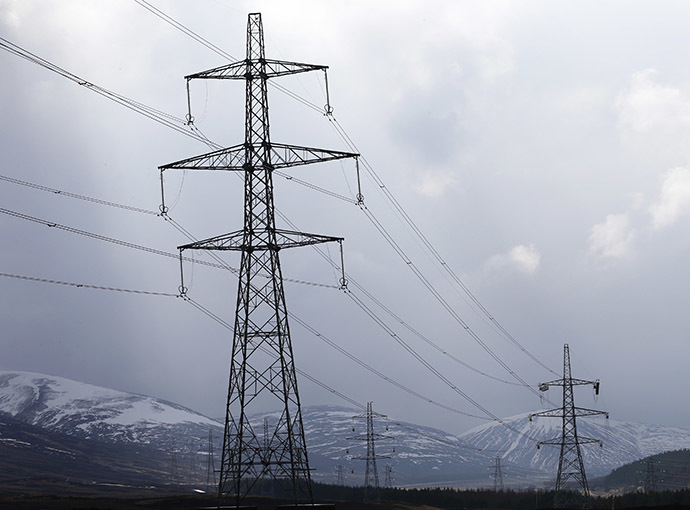 To begin with, the suppliers will be selling energy which has been generated by other power companies. However, their sights are set on the production of their own – such as by harnessing wind and solar power.

"We would buy on the wholesale market in the first instance, but we would also want to build up a renewable energy base so we could generate energy of our own," she told Third Force News.

The companies in the "Big Six" retailer group claim that they make a five percent profit on the energy that they supply. However, there have been allegations by experts that they are downplaying considerably higher profits.

While the project is based in Scotland, other UK councils are examining similar potential projects. Some 39 Somerset landlords launched a scheme earlier in the week aimed at supplying more than 6,500 homes.

"With growing levels of fuel poverty, there could not be a better time for housing associations and co-operatives to develop their own energy supply company," David Stewart, policy manager at the Scottish Association of Housing Associations told TFN.