​A British-Asian prime minister in our lifetime?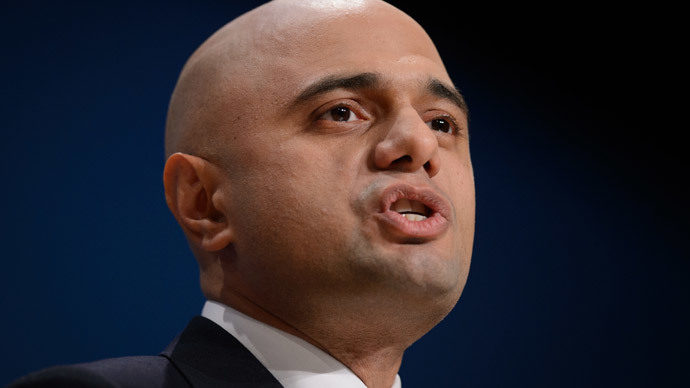 David Cameron said he hopes to see a British-Asian become prime minister in his lifetime, adding that there were "too few people from ethnic minorities in top positions."
Cameron congratulated his Culture Secretary Sajid Javid on being named the most influential Asian in the UK at the GG2 Leadership Awards 2014 on Thursday, which celebrates Asian achievements.
Speaking in London, Cameron said: "I am incredibly proud that number one on your power list is Saijd Javid, the brilliant Asian man that I asked to join the Cabinet.
"I know we have more to do to encourage true opportunity and diversity in our country but doesn't it say something about our country that in two generations you go from coming to our country with so little to sitting round a cabinet table. That's the sort of country we're building in the United Kingdom."
Cameron said there are still too few people from ethnic minorities in the top positions of British institutions.
"The absence is glaring in the boardrooms of FTSE 250, in the chambers of the Houses of Parliament, on football managers' benches, on high court judges' benches and in our fighter jets, our naval ships and our armed battalions around the world."
"And I'm clear that this has to change. When I hear those terms Your Honour, Brigadier General, Right Honourable, more often I want to hear it followed by a British-Asian name.
"And yes, one day I want to hear that title Prime Minister, followed by a British-Asian name – just not immediately if that's OK by you."
Javid, a father-of-four, was promoted to the cabinet in April 2014 after working as financial secretary to the Treasury. The Conservative party has six Asian MPs, and Javid is the only one with Pakistani heritage. Labour has 12 Asian MPs and the Liberal Democrats have none.
"Culture is more than a privilege. It's at the core of who we are and how we define ourselves," Javid said.
"If you're not engaged with our cultural life, you're not engaged with our national life. And in 2014, too many Britons are culturally disenfranchised."
Cameron added that the UK government had to "remove the barriers that stop people getting on" and pledged that it would "attack prejudice in all its forms."
READ MORE:Nobel Peace Prize shared by Malala Yousafzai and Kailash Satyarthi
Malala Yousafzai, the Nobel Prize winner living in Birmingham who was shot by the Taliban and is today an outspoken advocate for female education, came second in the power ranking.
You can share this story on social media: