British-Iranian woman on hunger strike, family protest 'illegal' Tehran imprisonment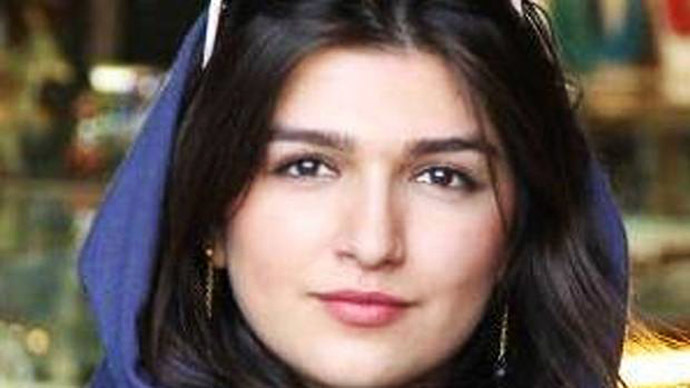 A British-Iranian woman, who was jailed in Iran for trying to watch a volleyball match, has started a hunger strike, and is "not eating any solid foods, or drinking liquids," her brother has said.
Ghoncheh Ghavami, 25, from London, who studied law at the University of London, was arrested in June by Iranian police outside Tehran's Azadi stadium.
She was held for trying to attend a men's volleyball match, which prohibited female attendees, allegedly to protect them from "lewd behavior."
While Ghavami was initially released after a few hours, she was re-arrested days later at a police station when she tried to claim back her confiscated possessions.
According to Ghavami's family, she has been held for 100 days, despite no formal verdict being made against her, with 41 days spent in solitary confinement.
"There have been interrogations ever since the first day, lots of psychological pressures. She gets the impression she's going to be there for a very long time," Goncheh's brother, Iman Ghavami, said.
"The case is in limbo … I don't understand why they don't want to issue the verdict when they have made the decision."
He also said that the Iranian authorities had "no legal basis" to have her detained, as the deadline for her sentencing had already passed.
Iranian authorities have said that Ghavami was arrested for "security reasons" unrelated to the sporting event.
However, the British Foreign Office have raised concerns about the case against Ghavami, particularly the "grounds for this prosecution, due process during the trial and Miss Ghavami's treatment while in custody."
An online petition calling for Iran's president Hannan Rouhani to secure Ghavami's release has drawn more than 700,000 signatures, and social media users have been urged to use the #freeGhoncheh hashtag.
Earlier this month, Iranian authorities enforced the death penalty on Reyhaneh Jabbari, 26, after convicting her of killing a man she claimed was trying to sexually abuse her.
She was hanged in a prison in Tehran despite outcry from international human rights organizations and campaigners.