'Violent and terrible': UK Muslim leaders condemn ISIS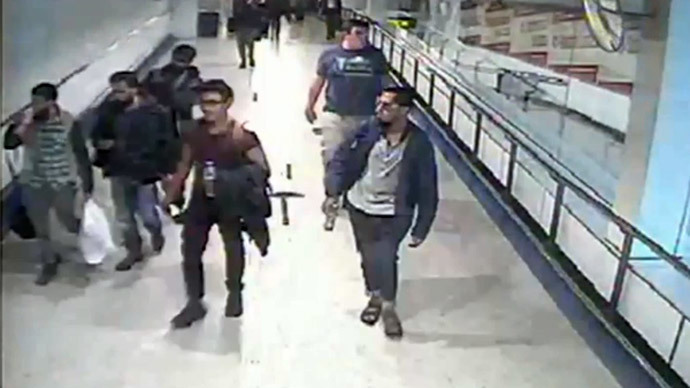 Leaders of Portsmouth's Muslim community have condemned the Islamic State (IS formerly ISIS/ISIL) as a "violent and terrible regime" in an attempt to stop more young people travelling to join the fight in Syria.
Imams, with the city council and police, have signed a joint statement urging members of the community not to join the extremist Muslim group.
"We are united in our condemnation of hatred, violence and racism. We are united in our condemnation of the group known as the Islamic State," the statement read.
The comments come with the news that a fourth man from Portsmouth has been killed in the Syrian conflict. A photograph of the body of Mehdi Hassan, 19, was published on Twitter on October 17.
"Support for the group which calls itself Islamic State or Caliphate is illegal, and utterly opposed to everything that those who follow the Islamic faith believe in," the statement adds.
Three other Portsmouth men, Iftekar Jaman, 23, Mamunur Roshid, 24, and Hamidur Rahman, 25, were killed in Syria after travelling to join the conflict in October 2013.
Mashudur Choudhury, 31, traveled to Syria, but returned to the UK after a few weeks to become the first UK citizen convicted of terrorist charges in connection with IS activity.
A fifth Portsmouth man, Assad Uzzaman 25, is believed to still be in the country.
On October 26, coordinator of the Portsmouth Interfaith Forum, Taki Jaffer, told BBC 5Live he believes social media is behind the radicalization of the town's young people. He claimed that the internet was responsible for promoting "evil propaganda."
THOSE CANADIAN BROTHERS ARE THE REAL LIONS, THEY ANSWERED THE CALL OF THE #IS, THEY DID WHAT KNOW ONE ELSE SO FAR HAS DARED TO DO

— Ameeruna Baghdadi (@Junood_ad_dawla) October 22, 2014
Before his death, Mehdi Hassan maintained a high level of social media interaction while fighting in the conflict, using Facebook and Twitter, to alert his UK-based family and friends of changes to his situation.
"These are people who do not believe in Islam as far as I'm concerned because what they are propagating is nothing to do with Islam," Jaffer added.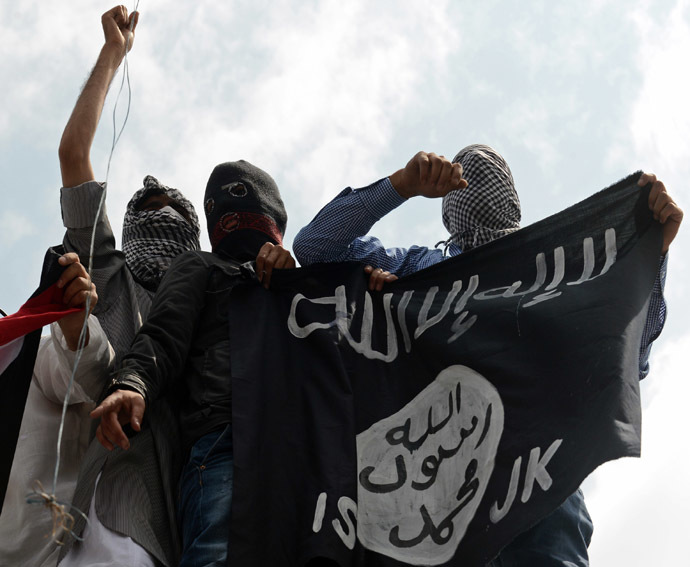 The joint statement from community leaders further criticized the propagation of extremist material in the UK, saying "we condemn the actions of any group which seeks to influence impressionable young Muslims to leave the safety of their communities to commit acts of terrible violence overseas."
The statement follows the arrest of a young man from the Portsmouth area. Mustakim Jaman, 23, is being held in custody before facing magistrates at the Old Bailey on November 14. He is accused of offences under section five of the 2006 Terrorism Act.
Jaman's brother, Ifthekar, was killed in Syria in 2013.
Hampshire Police Superintendent Will Schofield said police were asked to come and give talks at Friday prayer, which were well received by the community.
"The messages have asked local people to discourage any further travel and to advise their community members that if they wish to help the suffering Syrians, then performing charity work is the best way to do this," Schofield said.
The news comes as a Hackney man was arrested on Wednesday morning on charges of assisting terror attacks. He is being held in possible connection with facilitating another person's travel to Syria.