​UK children 'lack trust' and 'fear' the police – report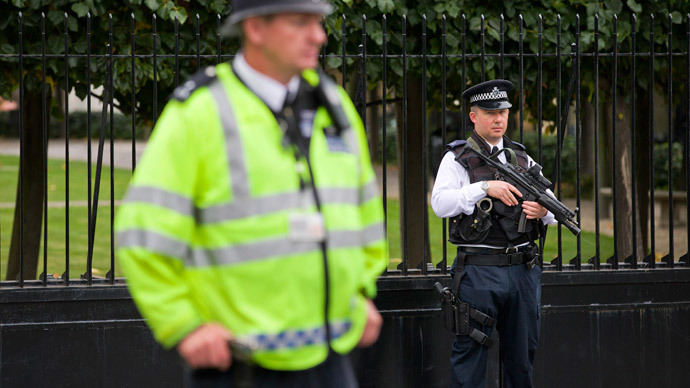 A 'significant' number of British children lack trust in the police, a government report has shown, with many youngsters saying they 'feared' officers.
The report, produced by the All Parliamentary Group (APG) for Children over the past 18 months, showed that interactions between police and children were often "unconstructive" and that children were too often treated like young adults when talking to officers.
The report cites instances where children as young as six were stopped and searched while out, while in other cases children had witnessed violent police raids on their homes.
It also adds that children and young people often felt "humiliated" when it came to contact with police officers, particularly at-risk children who had been trafficked or suffered abuse.
"The inquiry heard that children do not believe that the police are there to protect them, often feel humiliated by the police and are concerned that the police target and undermine them," the report concludes.
"Further evidence cited the fear that children and young people can feel towards the police, which as children get older, often turns into frustration and anger, and ultimately a complete breakdown of trust in police officers."
The Parliamentary group set out a list of recommendations to police officers following the report's publication, including the provision of extra resources designed to handle children, as well as rules forbidding young people to be detained under the Mental Health Act.
"It is critical that in every encounter with the police, under-18s are treated as children first," said Labour peer Baroness Massey of Darwen, Chair of the Parliamentary group.
"Whilst there are exemplary initiatives seeking to improve relationships between young people and the police, these positive approaches are not reflected across the country."
The report follows a string of cases in which police were shown to have poorly treated children in their care.
Earlier this month, South Yorkshire Police were accused of failing to act over details of child abuse in Sheffield, focusing instead on burglaries and car crime.
The force is currently under investigation for failing child-exploitation victims in Rotherham, where more than 1,000 children were sexually assaulted and trafficked by groups of men, mostly of south Asian origin.
"At a time when headlines are dominated by young victims of child abuse being failed by police in places like Rotherham ... it is more essential than ever that we have a much better position of trust between the police and our young vulnerable citizens," former Children's Minister Tim Loughton told the BBC.

However, National Black Members officer for the UK Respect Party Lee Jasper told RT that the report failed to adress some of the key issues faced by young people when faced with UK authorities, particularly those from ethnic minority backgrounds.

"Black children watch the kind of racist policing that their parents and older siblings receive and have reached the conclusion that British police are to be feared, not respected" he said.
You can share this story on social media: