BP profits plummet 21% as Russia sanctions bite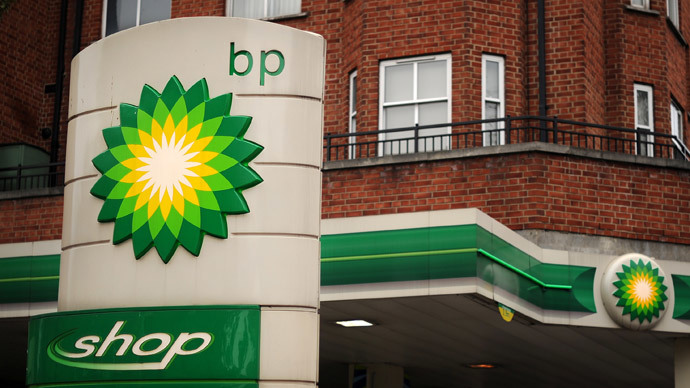 Oil giant BP (British Petroleum) has suffered a fall in profits from July to September amid lower oil prices and the decreasing value of the ruble.
Europe's third-largest company said it made $3bn (£1.86bn) in the third quarter, down from $3.7bn (£2.29bn) in the same period last year – a fall of 21 percent.
BP has invested heavily in Russia and owns a nearly 20 percent stake in Rosneft, the Russian state-run oil company. It is now feeling the impact of Western economic sanctions on Russia over the Ukraine crisis.
The company's net income from the Rosneft stake dropped considerably – down to $110m from $808m in the same period last year.
BP said the depreciation of the ruble against the dollar was the reason for the drop in profits. Lower Urals oil prices also hurt profits, the London-based company said in a statement.
READ MORE:Sanctions against Russia could spur $150 oil – Former BP chief
Crude oil prices dropped over the past four months by 25 percent to a four-year low of around $85 a barrel, due to slowing global demand, especially in China, and ample supplies.
However, it said the latest sanctions imposed on Russia in July "have had no material adverse impact on BP."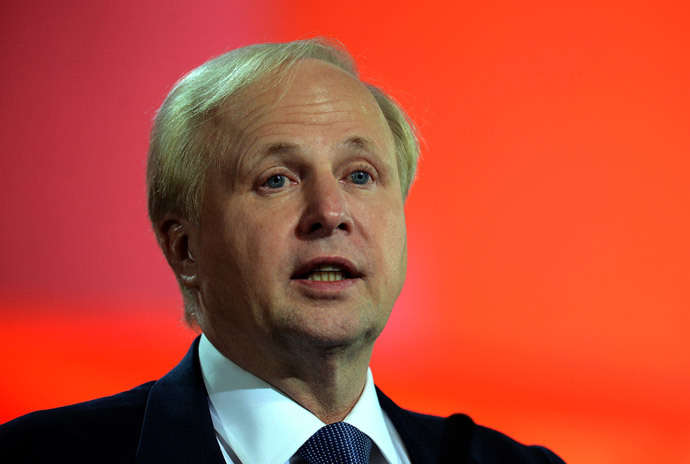 In turn, BP's underlying oil and gas production, which excludes Russia, rose 4.1 percent.
Despite the drop in oil prices and profits, BP raised its dividend to 10 cents per share.
BP's chief executive, Bob Dudley, remains positive: "Growing underlying production of oil and gas and a good downstream [refining oil] performance generated strong cash flow in the third quarter, despite lower oil prices. This keeps us well on track to hit our targets for 2014," he said in a statement.
Rosneft delayed the publication of its own third quarter profit results without giving an explanation.
During the third quarter, BP paid out $314 million over the Deepwater Horizon oil rig explosion and the massive oil spillage that followed in the Gulf of Mexico in 2010. BP has now paid out $20 billion in charges for the disaster.
You can share this story on social media: