​68 percent of Brits say Afghan war was futile – poll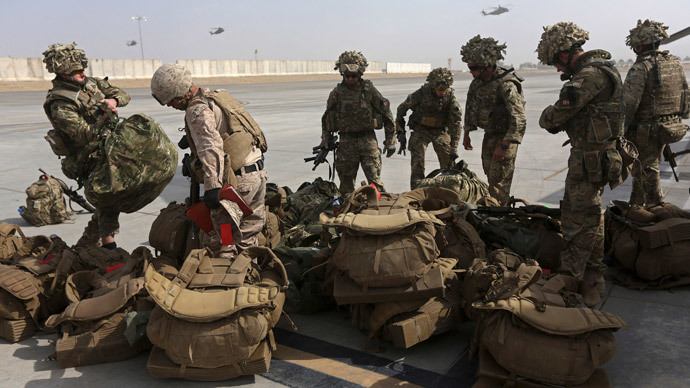 As Britain's last remaining troops depart from Afghanistan, a poll indicates 68 percent of Britons think the UK's military campaign there was not "worthwhile." A further 42 percent of those surveyed believe Britain is "less safe" as a result of the war.
The telephone poll, commissioned by the BBC, was carried out between October 24 and 26 as Britain's military presence in Afghanistan came to a close.
UK combat operations were terminated on Sunday as the main UK military base, Camp Bastion, was handed over to Afghan officials. American troops from the previously US-controlled Camp Leatherneck have also departed from Afghan soil, leaving Afghani forces in control of the site.
The survey revealed a mere 14 percent of respondents felt Britain was safer as a result of UK military intervention in Afghanistan, which first began in 2001. The intervention was supposedly aimed at offering assistance to the US in the wake of the 9/11 attacks.
Some 39 percent were neutral on the potential effects of UK intervention on the region, suggesting there would be "no real difference," while 5 percent refused to offer a response. 24 percent claimed the military intervention rendered Afghanistan"better off," with 25 percent warning it had been left "worse off." 44 percent said the deployment of UK troops to the state had little impact.
On the question of how Afghanistan would fare in the absence of UK militia, 31 percent said they were confident the state could "protect its citizens without the help of UK forces." But an overwhelming 64 percent said they were not confident the Afghan government could stand alone.
Prevailing instability
Representing a symbolic moment for the British government, the termination of Britain's war in Afghanistan signals the end of the UK's most protracted conflict in modern history. The military campaign is estimated to have cost British tax payers almost £40 billion – or £2,000 per UK household.
But as the last remaining troops withdraw from Afghanistan, conflict in the state remains rife.
At present, approximately 77 Afghan police officials and soldiers are killed per week by Taliban insurgents. The insurgency has prevailed despite more than a decade of US and UK military involvement in the region.
Throughout the course of Britain's war there, over 450 British troops have also lost their lives.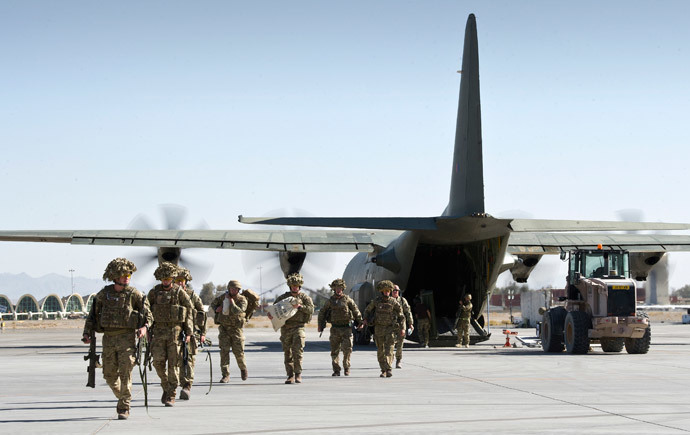 Meanwhile, opium production continues to reap record profits, and over 33 percent of schools in the Helmand province remain closed amid fears for students' security.
Following the withdrawal of British soldiers from Afghanistan on Sunday, UK defense secretary Michael Fallon warned there was no real guarantee the troubled Helmand province would ever be stable. He claimed, however, Britain's military intervention there had thwarted Al-Qaeda from forming a base in Afghanistan from which to plan terrorist attacks.
"We have given Afghanistan the best possible chance of a safer future, primarily through the sacrifice of our own troops and other NATO troops in building up the Afghan army," he added.
While over 4,000 Afghan security officials were killed in 2014, five British officers lost their lives in Afghanistan over the same period.
A senior Afghan army officer in northern Helmand told The Times the region is still highly unstable.
"I don't understand when they say their mission is finished," he said. "The situation is the same as before. The enemy is still strong."
You can share this story on social media: