UK bans sale of cold gel muscle packs containing bomb making chems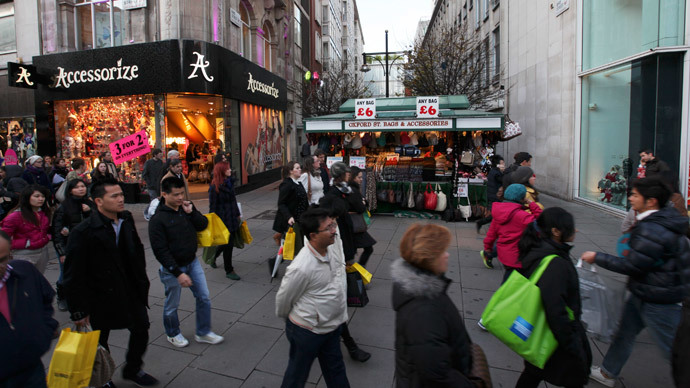 A British high street retailer has been told to stop selling cold gel packs – used to treat muscle injuries – after terror plotters planned to use them to make explosives. The order comes as the UK government continues its crackdown on potential Jihadis.
According to UK authorities, chemicals contained in the gel are extremely volatile, and are useful to terrorists because it can be smuggled onto planes and into buildings without detection.
Authorities told the high street retailer, which has not been named, to stop selling the cold gel packs after uncovering the plot, the Sun reports.
The packs, which are designed to sooth pain, contain chemicals that can apparently be used to make bombs. The substance was used in the 1995 Oklahoma City Bombings, carried out by Timothy McVeigh, which killed 168 people.
The chemical base was also used in the 2011 Delhi bombings, as well as in an attempted terror attack in Oslo in the same year.
"We are determined to detect and disrupt terrorist threats and work closely with retailers to improve security in the supply chain," a Home Office spokesperson said.
"It is vital we are able to prevent would-be terrorists buying chemicals that can be used to make explosives."
The retailer now sells alternative packs that do not contain the dangerous chemicals.
READ MORE:Recipe for hate: Al-Qaeda publish car bomb 'shopping list' and suggest UK targets
The UK government issued new rules in September requiring people to acquire licenses if they wanted to import items containing chemicals that could be used to make explosives.
The items include domestic bleach, swimming pool cleaners and medical disinfectants, which contain a hydrogen peroxide base.
The news follows the arrest of two British men on Sunday charged with preparing for and intending to participate in acts of terrorism.
Mustakim Jaman, 23, and Tuhin Shahensha, 26, both from Portsmouth, were arrested by the South East Terrorism Unit in a series of anti-terror raids conducted earlier this month.