Women demand equal pay, UK supermarket giant sued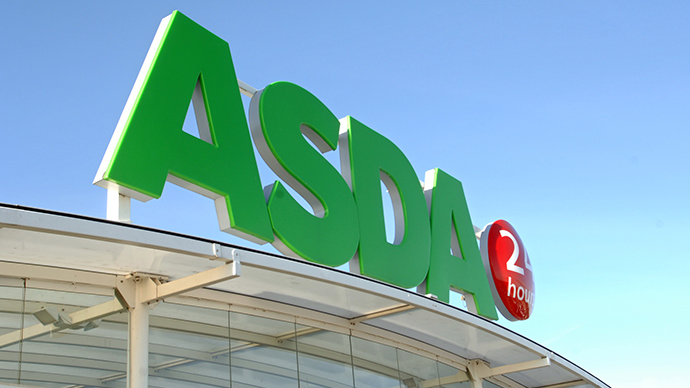 UK supermarket giant Asda faces mass legal action by its female employees, who allege the retailer pays them far less than their male counterparts, despite their jobs being of "equivalent value".
The case, believed to be the largest of its kind in the private sector, is one of over 1,000 employment tribunal claims that have been made with regards to unequal pay between the genders in the workplace.
If successful, the verdict could have huge consequences for retail businesses across the UK.
Leigh Day, the law firm managing the case, say they received over 19,000 enquiries from current and former Asda employees regarding the pay gap in the business, with some saying they were paid around £4.00 per hour, far below the UK minimum wage.
If the case is successful in court, female workers could be compensated by the supermarket for up to six years' worth of back pay.
"In the supermarkets, the check-out staff and shelf-stackers are mostly women," said Leigh Day employment law specialist Michael Newman.
"The people in the warehouses are pretty much all men. And, as a whole, the group that is mostly men gets paid more."
"Where the jobs are not similar, we still think they are of equal value," he added.
However, Asda, which employs 170,000 staff across more than 300 nationwide stores, claims it "does not discriminate" and has "strong policies on treating its staff equally."
"A firm of no win, no fee lawyers are hoping to challenge our award-winning reputation as an equal opportunities employer," an Asda spokesperson told BBC News.
"We do not discriminate and are very proud of our record in this area which, if it comes to it, we will robustly defend."
The case follows the release of data by the Trade Union Congress (TUC) showing women are on average paid 15.7 percent less per hour than men in a full time job.
TUC General Secretary Frances O'Grady called for "tougher action" to force companies to look at their pay gaps, and that the governments' strategy on pay inequality was "clearly failing".
"It is not right that in Britain today women still earn 15 percent less per hour than men, a pay gap that costs full-time women over £5,000 a year," she said.