False flag: Welsh mum hoists Islamic banner, condemns ISIS 'scumbags'
Published time: 22 Oct, 2014 16:53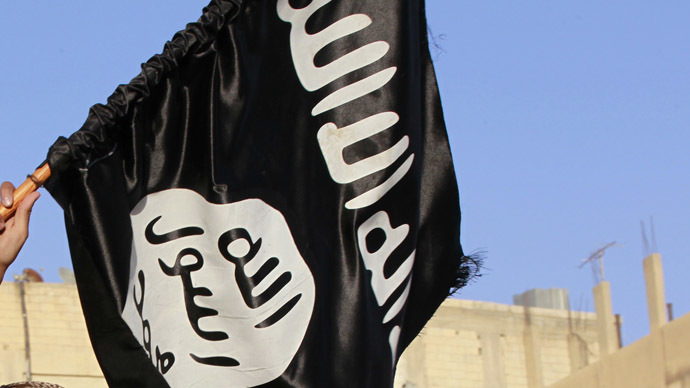 A Muslim mother who flew a black Islamic flag outside her home in Wales has been forced tell her neighbors she does not support Islamic State (IS/ISIS/ISIL), branding the group "scumbags" that do not represent the faith
Shazia Ramzan, 35, from Newport, hoisted the black flag with white Arabic lettering, known as the "Abbas Flag". The standard is used by Shi'a Muslims to mark the month of Muharram, a holy period in remembrance of the martyrdom of the Prophet Muhammad's grandson, Hussain.
However, the Abbas flag has some design similarities with the official banner used by ISIS, causing shock and anger among Ramzan's neighbors.
"We did not want to cause any grief by putting the flag up. But I'm scared that our house will be bricked," Ramzan told the South Wales Evening Post.
"Islamic State are scumbags. Islam does not say what they proclaim; Islam is beautiful and a true religion when followed correctly."
Ramzan also dismissed ISIS as genuine Muslims, adding that"true Islam does not say anything Islamic State does."
"I just want them to know that we have nothing to do with IS," she said.
While the hoisting of the ISIS flag has sparked controversy in many countries, only the Netherlands has banned its public display.
READ MORE:Irish police summoned over 'some sort of Arabic' flag that turned out to be… EU's
It's not just flags that have inspired confusion with extremist sentiments. Cafés and clothing brands have been forced to reconsider their names after ISIS, the Goddess of health, marriage and love, developed negative connotations. A London based fashion magazine of the same name also altered its logo to distance itself from the group.