​UK to import Tunisian sunshine in solar project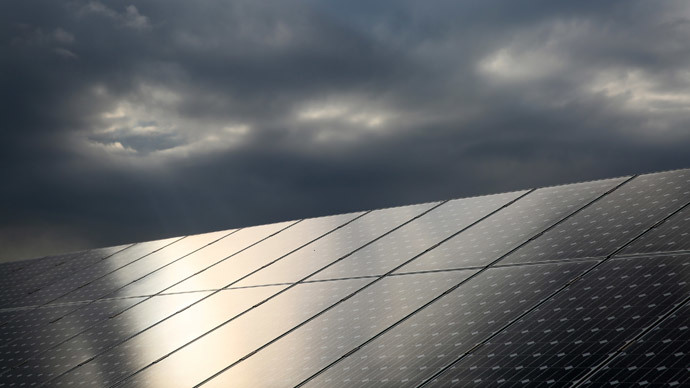 A new solar energy project seeks to bring Tunisian sunshine to the UK. TuNur is looking for UK government funding for its bright idea, which aims to power 2.5 million British homes with North African rays by 2018.
TuNur, which intends to import two gigawatts of solar energy generated in North Africa into British homes, has reportedly already spent 10 million euros developing a site in southern Tunisia.
"This is not a back-of-the-envelope fantasy," TuNur's Chief Executive, Kevin Sara, told BBC News.
"We are working with some of the largest engineering firms in the world. This is a serious project. Yes, it is risky like any big energy project is risky. But there is nothing new about moving energy from North Africa to Europe."
The Tunisian parliament has passed legislation for the export of the energy to go ahead. The firm is a cooperative venture between Tunisian investors led by TOP Group and Glory Clean Energy and UK-based Nur Energie, which hold a 50 percent share respectively.
"We are able to deliver dispatchable, low-carbon electricity to the UK more cheaply than offshore wind and more cheaply than nuclear – all we're asking for is the chance," Sara told the BBC. "Allocate us 2GW and let's see what we can do with it."
The BBC reports the company has reached an agreement with an Italian network operator to build an undersea cable linking to a substation in Italy, where it can connect with the European grid.
The project will use concentrated solar power (CSP) technology, which stores generated energy and can be switched on and off when needed.
TuNur promised its electricity supplies will be secure and 20 percent cheaper than home-grown sources, like offshore wind.
Meanwhile, the UK's Environment Secretary Liz Truss has said large-scale solar farms are "a blight on the landscape."
"I'm very concerned that a lot of our land is being taken up with solar farms," she told the Mail on Sunday. "We've already got 250 of them and we've got 10,000 football pitches worth of new solar farms in the pipeline."
Instead of having rows of "ugly" solar panels, she said, the land should be used to grow crops, fruit and vegetables.
The solar industry costs British taxpayers around £600 million a year, according to the Mail on Sunday.
Truss announced that grants of £2 million a year to farmers and landowners for solar power schemes would be cut. Grants available through the Department of Energy and Climate Change for solar farms will end as well.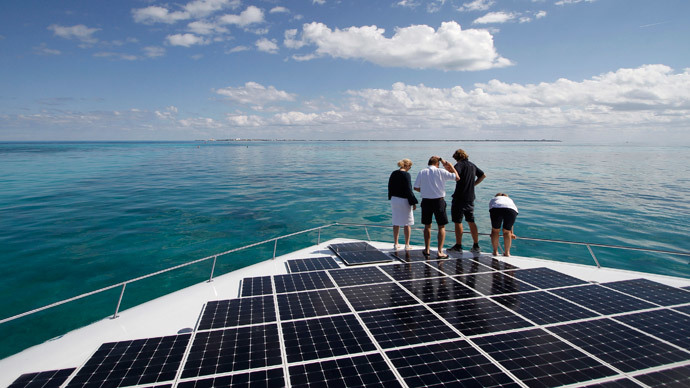 There has been a recent boom in solar power projects in the UK, especially in the sunny south of England. While in 2012 there were 46 projects, now there are up to 200 underway.
In September this year, Britain's first floating solar panel project was constructed. The project, consisting of 800 solar panels, was launched on a reservoir at a 300-acre fruit farm.
READ MORE:UK's first floating solar field produces 200kw of power
However, researchers at Manchester University have found that fracking, on some accounts, can be less environmentally damaging than installing solar panels or offshore wind turbines.
"Some of the impacts of solar power are actually relatively high, so it is not a complete surprise that shale gas is better in a few cases," said Professor Adisa Azapagic in a statement.
"This is mainly because manufacturing solar panels is very energy and resource-intensive, while their electrical output is quite low in a country like the UK, as we don't have as much sunshine."
You can share this story on social media: