#Bellogate: Thousands of UCL students wake up to UKIP, porn and fan lists after mass email leak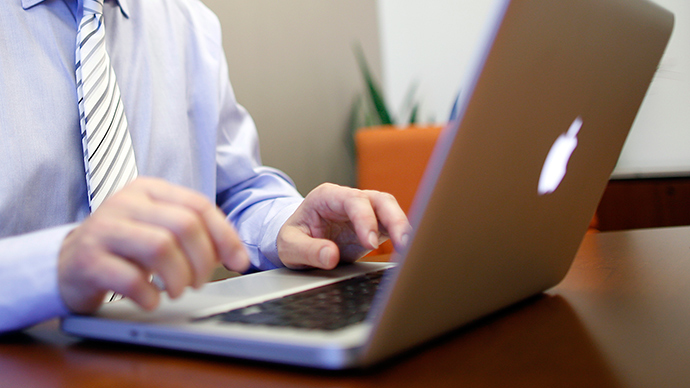 The email system at UCL (University College London) has been hacked, leaving its intranet address book posted online. As a result, all students at UCL were registered to porn sites, One Direction's fan group and hundreds of other unwelcome lists.
Students awoke on Thursday to find thousands of unexpected email notifications for subscriptions and group lists as diverse as UKIP membership and pornography.
Seriously, UCL's entire mailing list is in public domain now, 1000's emails sent and signed up to stuff. Someone's gonna be fired #bellogate

— The Cheese Grater (@UCLCheeseGrater) October 9, 2014
An impostor pretending to be Provost Michael Arthur sent all 26,000 UCL students the same message, which simply says 'bello!', sent from provost@ucl.ac.uk to all-students@ucl.ac.uk on Wednesday evening.
I give it another 500 emails before #bellogate becomes sentient. Is this how the machines take over?

— Oli Hutt (@olihutt) October 9, 2014
An online storm ensued, which saw spam and abuse sent across the entire student body. Meanwhile, the hashtag #bellogate became Twitter's top UK trend.
AAAARGH I'VE BEEN SIGNED UP TO PORNHUB, UKIP, THE GAY GYM NEAR MY HOUSE... #BELLOGATE#UCL

— Frankster (@FrankDeLaSter) October 8, 2014
#BELLO YOU LIGHT UP MY WORLD LIKE NOBODY ELSE! #bellogatepic.twitter.com/0XccvvL9Bd

— The Cheese Grater (@UCLCheeseGrater) October 9, 2014
'Thank you for joining UKIP' this is the best spam ever. #bellogate#UCL

— Sanmeet (@sanmeeet) October 8, 2014
Parody Twitter accounts @belloofficial and @UCLbello have also been launched, together with a wash of hilarious memes.
Hey @uclisd, need to find someone to come and fix #bellogate? pic.twitter.com/LrQksGpbVI

— Bo Franklin (@punderachiever) October 8, 2014
"I am sorry to inform you that overnight, multiple emails (perhaps up to 1,000) have been received by students on an all-student email list. This list has now been closed down as of 9.30 this morning," said Mike Cope, Director of UCL's Information Services Division in a statement.
#bellogate is trending No.1 in the UK. At this point, UCL more or less has to capitalise on it and adapt all publicity to be bello based

— The Cheese Grater (@UCLCheeseGrater) October 9, 2014
"Some of these purport to come from the UCL President & Provost, Professor Michael Arthur via the previous Provost's e-mail address, provost@ucl.ac.uk. However, unfortunately, the problem is now being compounded because students appear to have access to the all-student list, and their emails of complaint at the spamming are now going to all-student recipients.
It's okay - we are all on Okay Cupid now so no more bellonliness. #bellogatepic.twitter.com/INLOnu05Dm

— The Cheese Grater (@UCLCheeseGrater) October 9, 2014
Cope said UCL ISD are investigating the problem "as a matter of urgency" and attempting to close all access to the affected list.
"In the meantime, please ensure that if you are receiving these emails, you do not respond to the list, as this is compounding the quantity of email being sent," Cope added.