Child soldiers scandal: 6 yrs armed service for 16yos challenged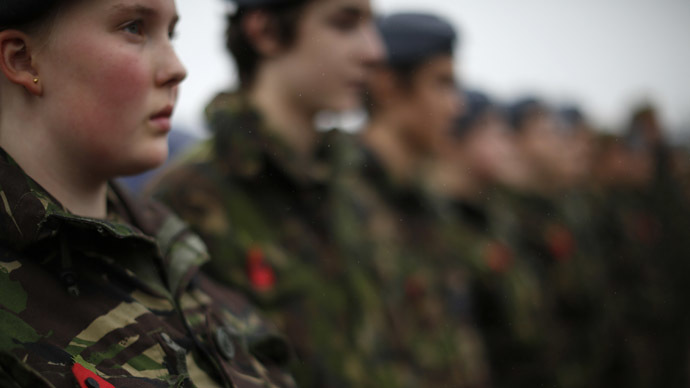 Campaigners launched legal action against the Ministry of Defence (MoD) on Wednesday, arguing Britain's youngest soldiers should not be forced to serve longer periods of time than their adult peers. The UN has also called for a policy shift.
UK-based Child Soldiers International (CSI) is currently seeking a judicial review of a system it believes to be flawed, which requires British minors under the age of 18 to carry out six consecutive years of military service prior to leaving the armed forces.
While minors retain the right to be discharged from military service at any point leading up to their 18th birthday, from this point onwards a restrictive "catch-22" clause commits them to mandatory service for a further four years, irrespective of what age they were when they joined the military.
As a result, Britain's youngest military recruits are forced to serve for the longest periods. 16 year-olds are required to serve for a minimum of six years, while 17-year olds are required to serve for five years. Adults, by contrast, may be discharged after four years.
Lawyers representing the campaign argue this policy is unlawful and discriminatory, and is in violation of the Equal Treatment Directive 2000/78/EC – which deals with employment rights.
While the UN's Committee on the Rights of the Child has urged the UK government to amend this legislation, CSI's legal challenge marks the first time it has been officially challenged in a court of law.
Richard Clarke, Director of Child Soldiers International, emphasized there is "overwhelming public support" in Britain for a minimum military enlistment age of 18. Forcing Britain's youngest army recruits to serve for longer periods than their adult peers is "unfair," "unnecessary" and "unlawful," Clarke argues.
"It's essential to remember that many of these young soldiers will be forced to put their lives on the line against their will during those two extra years, all because of a decision they made at 16 and later regretted."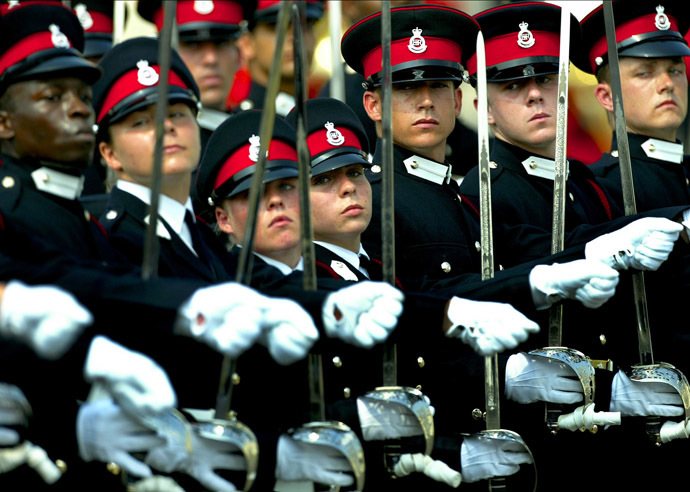 Britain is the only state in Europe, and among a mere 17 countries across the globe, which recruits 16-year-olds into their armed forces. Other nations that exercise such a policy include Bangladesh, El Salvador, Iran, and North Korea.
France and Canada, on the other hand, require 16-year-olds to enter special military academies to commence study before embarking on a career in the army.
Defence Minister Julian Brazier said the UK Armed Forces offer young recruits considerable opportunities and benefits, equipping them with valuable life skills. He said it is encouraging that young Britons wish to continue serving their nation.
He added that the government had implemented measures "to ensure that no-one under 18 may join our Armed Forces without the formal written consent of their parent or guardian, and no-one under 18 can deploy on operations."
Myriad UK organizations, however, such as the Children's Rights Alliance for England and Unicef UK support calls for Britain's military enlistment age to be raised to 18.
"Whatever your views on the recruitment of under 18's to the armed forces, these soldiers should not be treated differently to adult recruits where there is no functional justification for this discriminatory treatment," said Jamie Beagent, a Leigh Day lawyer representing CSI's case.
"The Army is out on a limb on this, with the other armed services having abolished this discriminatory policy several years ago. We hope that by bringing this legal challenge, Child Soldiers International will help to end this unjustifiable discrimination."