UK police arrest 4 London men in 'Islamist' terror investigation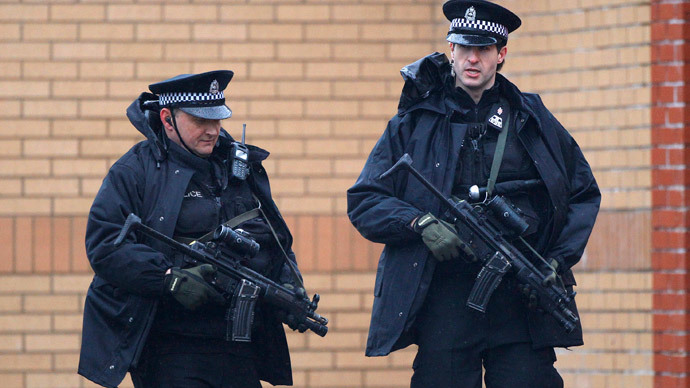 Anti-terror police have said they arrested four men in London on Tuesday morning as "part of an ongoing investigation into Islamist-related terrorism".
According to Reuters, armed police carried out raids at properties across the city and took four men, all in their early 20s, into custody.
One of the four men is suspected of having a connection with Islamic State (also known as ISIS, or ISIL), the Guardian reports, but is not connected with the hunt for the jihadist with a British accent responsible for beheading hostages in Syria.
"These arrests and searches are part of an ongoing investigation into Islamist-related terrorism," police said. "One of the men, aged 21, was tasered during his arrest. He was not injured and did not require medical treatment."
4 men arrested in #London this morning by SO15 Counter Terrorism Command on suspicion of terrorism offences

— Metropolitan Police (@metpoliceuk) October 7, 2014
In September, 11 people were placed under arrest in anti-terror raids, among them the radical Islamist preacher Anjem Choudary.
Prime Minister David Cameron has said supporters of Islamic State (IS/ISIS/ISIL) pose a "greater and deeper threat to our security than we've seen before". His statements followed a decision to raise the UK's terror threat level from "substantial" to "severe" in August over events in Iraq and Syria.
In late September, MPs voted to join US-led airstrikes against ISIS positions in Iraq. Critics say the move will increase the likelihood of terrorist attacks on UK cities.