Anti-terror police powers used against journalists denounced by UK Lord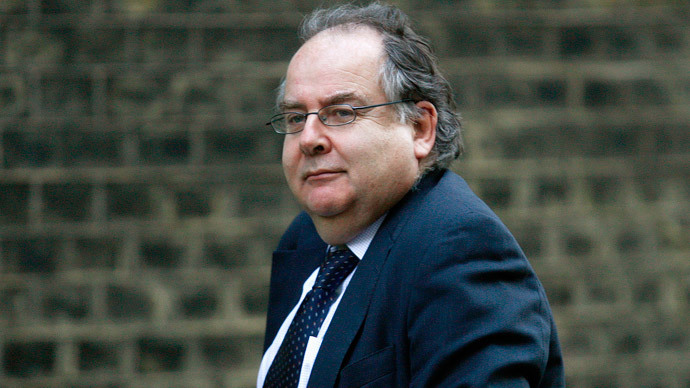 Britain's former Lord Chancellor has condemned police deployment of snooping legislation to gain access to private journalistic records. A senior police official conceded on Tuesday the force's powers to uncover journalists' sources require revision.
Speaking on the BBC's Radio 4 Today program, Britain's former Lord Chancellor, Falconer, said UK police should not have authorized themselves to utilize the Regulation of Investigatory Powers Act (Ripa), which had been originally designed to tackle terrorism.
The barrister and Labour politician referenced two high profile stories to make his case, including the 'Plebgate' revelation unveiled by the Sun newspaper's political editor Tom Newton Dunn, and an investigation for the Mail on Sunday relating to MP Chris Huhne's speeding fraud.
In the case of the Plebgate scandal, it was alleged police officers conspired to falsify statements against the former cabinet minister Andrew Mitchell, suggesting he called Downing Street officers "plebs".
The former Lord Chancellor argued journalists' private phone records had been accessed by police officials under the Ripa act without consulting a court of law. The Labour politician emphasized neither case was acutely urgent and the police that deployed the anti-terrorism snooping legislation to access the records should have made a formal application to a UK judge prior to taking such action.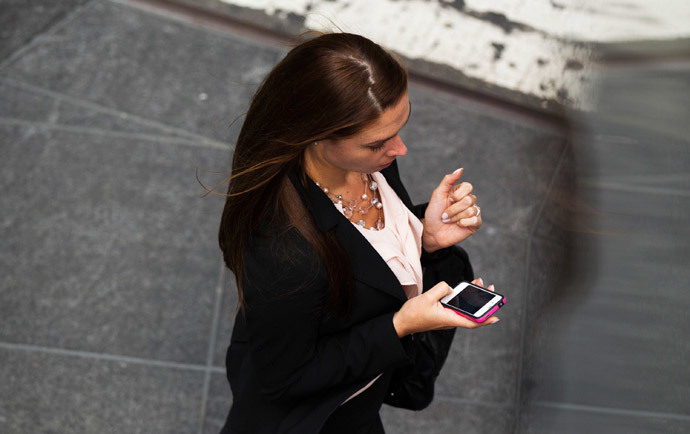 While the actions of the police in both cases were defended by former chief constable, Andy Trotter, he acknowledged that police should "look at a different standard of authorization" in deploying snooping powers to ascertain journalists sources.
He added, however, the Plebgate and Chris Hune cases demonstrated how "higher needs for justice" sometimes trump the need to preserve the confidentiality of reporters' sources.
Trotter's admission that a new means of authorizing police access to journalists' internet and mobile phone records is necessary follows a government communications watchdog's call on UK ministers to push forward with a pledged consultation addressing how privileged data gathered by lawyers and reporters can be protected.
The interception of communications commissioner, Sir Paul Kennedy, has also demanded police forces across Wales and England disclose specific details regarding their former use of Ripa to access confidential journalistic records.
Press Gazette, a journalists' trade publication which has set up a 'Save Our Sources' campaign, has tendered Freedom of Information (FOI) requests to multiple UK police forces seeking details on their deployment of the Ripa legislation. Some 30 forces have reportedly refused to issue a response.
While 20 allegedly refused on cost-based grounds, a further ten said disclosure would risk "undermining national security," Press Gazette reported.
Police admit use of snooping powers to reveal journalists' sources must change #RIPAhttp://t.co/36p1TyLtNx

— NUJ (@NUJofficial) October 7, 2014
London's mayor, Boris Johnson, defended the police's use of Ripa legislation in the case of the Plebgate scandal, arguing the force's course of action in this context was "perfectly reasonable".
"There were very serious charges here which involved the potential conspiracy by a group of police officers with weapons ... to frame or defame a minister," he told LBC radio listeners.
"It was a serious business … If there are serious criminal charges at stake, it is perfectly reasonable to … use those powers."
But Lord Falconer, who was involved in the introduction of the Ripa law, argues the legislation has been misappropriated in both the Plebgate and Chris Hune cases whereby the police effectively deployed an Act to override the legal protection of journalists' sources.
If you want to know how the Snoopers Charter would be abused, look no further than police abuse of RIPA http://t.co/JJNzI1dzcs

— henry porter (@HenryCPorter) October 6, 2014
Relfecting on privacy concerns relating to Journalists' sensitive phone and internet records, UK privacy rights organisation Open Rights Group said it backs "stronger protection for journalists and their sources", and . It is right that overuse of RIPA is addressed."
But the organization stressed public debate on the issue fails to address the underlying reason journalists' records can be accessed in this manner. The group warned the wider British populace's data is "indiscriminately retained and the police can access it without authorization" from any individual outside the force.

"We need comprehensive reform of our surveillance laws to ensure communications data is only retained on a targeted basis and access to the data must be approved by judges."