Bahraini Prince Nasser's UK immunity status quashed over alleged torture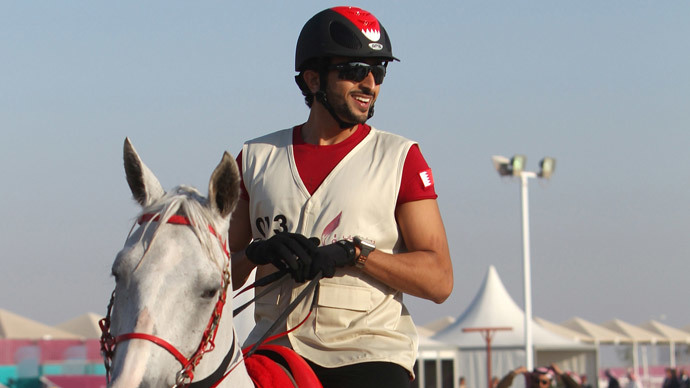 Prince Nasser of Bahrain, who is accused of involvement in the torture of detainees during a pro-democracy uprising in the island kingdom in 2011, is not immune from prosecution, the High Court in London ruled Tuesday.
Judges overturned the Crown Prosecution Service's decision that the Prince had state immunity from prosecution. The ruling could mean the prince may be arrested in the UK if he ever returns to British soil.
In May this year it emerged that a Bahraini citizen, referred to as FF, sought the arrest of Prince Nasser. He accused the prince of being involved in the torture of three prisoners in April 2011 – claims that the Bahrain government "categorically denies."
FF, who was granted asylum and now lives in Britain, called the Crown Prosecution Service's decision to grant immunity to the son of Bahrain's king "erroneous in law."
He had called for a judicial review over the prince's immunity, claiming that he was badly beaten, injured by police and held without charge after taking part in pro-democracy protests in February 2011.
"It is declared that Prince Nasser is not entitled to immunity," said Lord Justice John Laws, reading from the ruling he made with Justice Ross Cranston in London.
Prince Nasser has been a regular traveler to the UK, which is why FF decided to take action against Nasser under the UK's extra-territorial criminal jurisdiction over acts of torture.
"Now the prince has lost his immunity he will need to consider the risk of investigation, arrest and prosecution when he is travelling outside Bahrain," FF said in a statement.
"Whilst he is visiting other royal families and horse-riding, there are 13 prisoners of conscience," the statement said. "Two of them have said in open court in Bahrain that the prince tortured them, yet they were still convicted. It is time for the British government to review its policy of cooperation and support for this regime."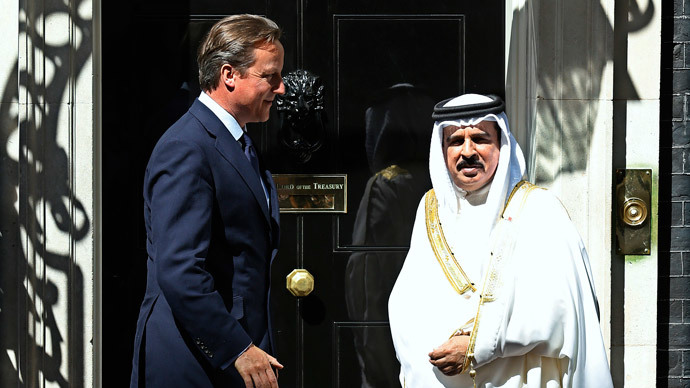 In a statement released Tuesday, the government of Bahrain again denied the allegations against Nasser.
"The government reiterates its firm condemnation of torture and recognizes its responsibility to investigate any reasonable allegation," the statement said. "This has been an ill-targeted, politically motivated and opportunistic attempt to misuse the British legal system."
The prince was initially given immunity under the State Immunity Act 1978 as a member of the Bahraini royal family. After a review of that decision, the CPS decided in September 2012 that since Prince Nasser's household was separate from that of the King of Bahrain he would not enjoy immunity from his royal status, but that he kept "functional immunity" as commander of the Royal Guard of Bahrain.
The proceedings could not be reported before because of a previous confidentiality order against naming Prince Nasser. These restrictions were removed in May.
You can share this story on social media: