UK crime agency seeks total access to citizens' emails, social media content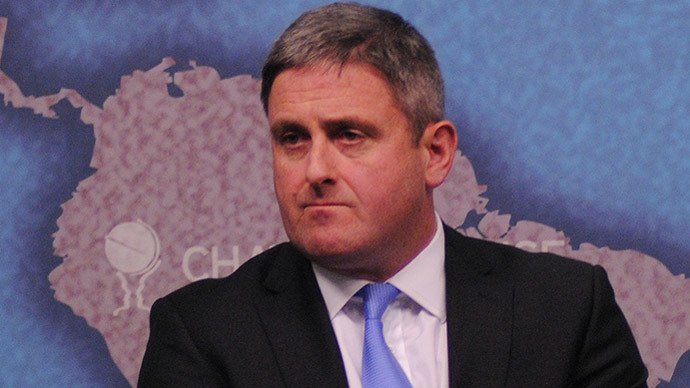 The UK's top law enforcement officer says Britons must be prepared to sacrifice their freedoms online if they want to be protected from terrorists and cyber criminals. This includes giving authorities access to private email and social media contents.
Speaking to The Guardian, the director general of the National Crime Agency (NCA), Keith Bristow, warned that the UK's biggest threats are becoming increasingly focused on the web, and that authorities had not done enough to persuade the public that greater oversight of their online activity was necessary.
He told the newspaper that existing methods of monitoring communications had to be "modernized" and that the NCA, which is being touted by the government as Britain's version of the FBI, was "losing capability and coverage of serious criminals".
While Bristow did not outline plans to increase the monitoring of web activity, digital watchdog Open Rights Group (ORG) expressed concern that, while it welcomed public debate about sureillance of personal communications by the police and intelligence services, "so far the government seems intenton simply increasing its powers to allow unchecked whole population profiling,"
"To tackle terrorism and serious crime, we need targeted surveillance that is authorized by judges not politicians, as well as proper democratic oversight to ensure that powers are not abused," ORG executive director Jim Killock said in a statement.
ORG's reaction follows the Home Secretary Theresa May's comments at last week's Conservative Party Conference, in which she said the government's Communications Data Bill – which would store and monitor networks of communications between web users – was essential for the UK's national security.
However, the bill has caused a rift in the UK government, after it was blocked by Deputy Prime Minister Nick Clegg, leader of the Liberal Democrats, who argued that it posed a significant risk to civil liberties.
May accused the Liberal Democrats of "outrageous irresponsibility" for blocking the bill, which has been dubbed by critics as the "Snooper's Charter." The home secretary promised to push the bill through if the Conservative Party wins a majority in next year's general election.
READ: 'Snooper's charter': UK govt pushes for access to social media
'Public consent'
Bristow, the NCA chief, also criticized the Guardian's publication of top secret NSA documents leaked by former contractor Edward Snowden, calling the act a "betrayal".
"The Snowden revelations have damaged public confidence in our ability, whether it's law enforcement or the intelligence agencies, to access and use data in an appropriate and proportionate way," Bristow said.
However, Bristow also said that it would be morally wrong if surveillance of online activity took place in secret, adding that it was necessary to attain "the public consent to losing some freedoms in return for greater safety and security".
Earlier this year, Bristow gave the UK Police Federation's John Harris Memorial lecture, entitled "Policing by Consent,"in which he called for new law enforcement tools to tackle child abuse on the internet.
He also said that cybercrime posed a threat to Britain's national security and "way of life", and that existing police powers to investigate crimes were "inadequate".
Bristow, formerly chief constable of the Warwickshire Police Force, was appointed as NCA chief in December 2012 by May. She said that Bristow would "develop an agency of powerful, operational crime fighters" able to track down and "bring to justice" individuals who "commit serious and organized crime".
The NCA was created by the Conservative-Liberal Democrat coalition government to replace the Serious Organized Crime Agency, which was brought in under the previous Labour government in 2006.
You can share this story on social media: