Ex-Gitmo detainee offered to help free beheaded UK hostage Alan Henning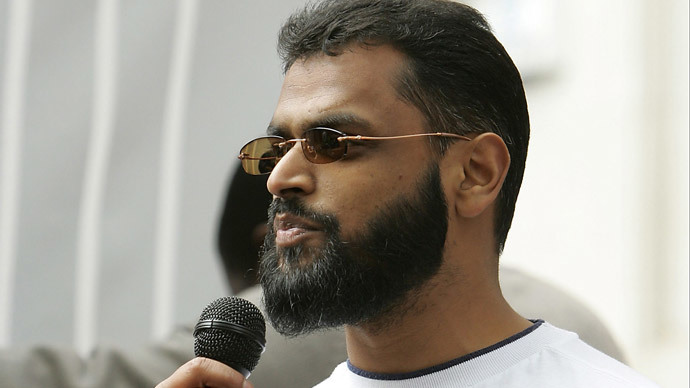 Former Guantanamo detainee Moazzam Begg claims he offered to mediate to free British hostage Alan Henning before his execution by Islamic State militants last week.
Speaking to BBC Radio 4, Begg said he believed he knew who was holding Henning, a taxi driver and volunteer aid worker from Salford, Greater Manchester, but that the British government rejected his offer.
On Friday, ISIS released a video allegedly showing the beheading of Henning by a militant with Islamic State (also known as ISIS, or ISIL) who had a British accent, dubbed in the UK media as 'Jihadi John.'
Begg told the BBC that Henning's friends contacted him for help.
On October 1, British prosecutors dropped seven terrorism charges against Begg. A former Guantanamo detainee, Begg spent seven months in custody in the UK following his arrest and questioning over a trip to Syria.
"The problem is that the government in its attempts to demonize and criminalize me simply refused to look at anything to do with what I was about," he told Radio 4.
Begg claims he spoke to former Foreign Office minister Alistair Burt, telling him that he could make calls to ISIS members to help secure Henning's release.
"In the end they said that they didn't need my help. I said that I didn't come here to seek your help, I simply came to register with you the interventions that I'm going to try to make. A few weeks later, literally, I was arrested."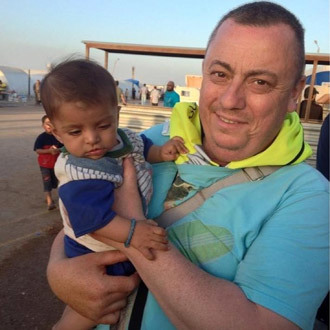 While in Syria, Begg claims he helped to release several hostages held by groups other than ISIS. Since August, ISIS has released four videos showing the beheading of its western hostages – US journalists James Foley and Steven Sotloff, and British aid workers David Haines and Alan Henning. Begg called Henning's killing "despicable."
After his arrest, Begg's advocacy group CAGE has seen its Barclays and Co-operative Bank accounts closed. The group campaigns for the rights of people detained during counter-terrorism operations. CAGE has now lodged a formal complaint to the UK's financial ombudsman.
In its letter of complaint, the pressure group said it "has only been able to pay its employees and its landlord with great difficulty … has not been able to carry out many of its day-to-day activities [and] faced and considered the prospect of closing down," the Guardian reports.
Meanwhile, Alan Henning's brother Reg has called for the deployment of UK boots on the ground in Iraq. Reg Henning said that bombing jihadists was not enough.
"We need to send ground forces in to find out where these monsters are – the sooner we do it, the sooner the killing stops," he told the BBC. "Go and find them, bring them to justice, bring them over here, let us try them."
Henning's brother also condemned the British government for preventing his family from speaking publicly about his brother's capture.
"We were told not to discuss it, virtually we were gagged for nine months, couldn't say a thing to anybody," he said.
However, he supported the government's policy of not paying a ransom. "By giving them [terrorists] more money, you are giving them the opportunity to purchase more arms and weapons and that would just increase the problem because they would be in the position to snatch more hostages," he said.
Two weeks ago, the British parliament approved airstrikes against Islamic State in northern Iraq. Since then, RAF Tornado jets have fired on IS targets, but Reg Henning said, "You're not going to find [IS] by dropping a few bombs."