UK government ups terror warning in France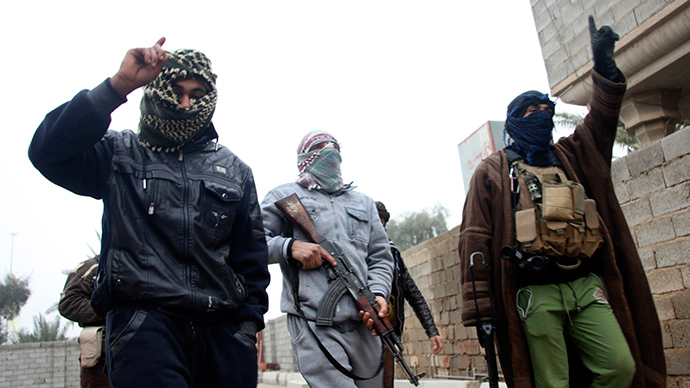 Britain has officially warned tourists of a 'high threat' of terrorism in France, as a result of the French military intervention against the militant Islamic State (IS, formerly ISIS/ISIL).
"There is a high threat of terrorism," the Foreign and Commonwealth Office (FCO) said in a statement.
"Due to ongoing threats to France by Islamist groups, and recent French military intervention against ISIL, the French government has warned the public to be extra vigilant and reinforced its own domestic and overseas security measures."
The FCO also cited the incident in which three soldiers and four civilians were shot by Mohamed Merah, who went on a shooting spree in Toulouse in 2012.
The warning comes as France conducts airstrikes alongside the US and a coalition of Arab nations against ISIS in Iraq and Syria.
Following the decision to join airstrikes, ISIS urged supporters in the West to carry out attacks against the "spiteful" and "dirty" French, either in mass bomb attacks or by "singling out" the non-believers.
"Smash his head with a rock, or slaughter him with a knife, or run him over with your car, or throw him down from a high place, or choke him, or poison him," an IS militant told social media users.
Unlike the UK, France has taken a tough stance on combatting the IS, and was one of the first EU countries to be involved in air combat operations with the US, taking out key infrastructure and financial centers under the group's control.
The strikes were conducted following the murder of a French tourist captured by Islamic militants in Algeria, who expressed an affiliation with the IS.
The IS has also allegedly threatened to conduct attacks on French soil and, according to intelligence gathered by the Iraqi army, may be plotting to attack Paris Metro trains in a similar way to the 7/7 Tube bombings in London.
France also has one of the highest proportions of its citizens involved in militant activity in Iraq and Syria and, according to French Interior Minister Bernard Cazaneuve, around 930 French people are partaking in "jihadist activity" at present.