Top Gear crew speeds out of Argentina as license plate sparks Falklands anger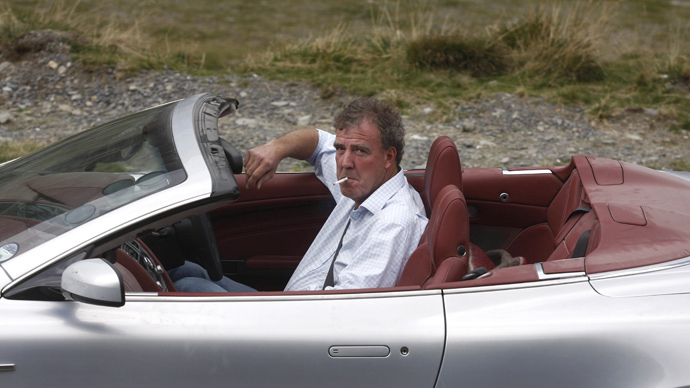 BBC's Jeremy Clarkson and his Top Gear team were forced to leave Argentina under police escort after their car's license plate incited anger with locals. The sequence 'H982 FKL' appeared to reference the Falklands War.
The registration number in question on the Porsche car seemed to refer to the year 1982, when the UK defeated Argentina to keep hold of the disputed Falkland Islands.
The BBC confirmed that the Top Gear cast was leaving Argentina, but denied that the offending car's number plate was chosen specifically to incite local residents and bring back memories of the war.
"Top Gear production purchased three cars for a forthcoming program; to suggest that this car was either chosen for its number plate, or that an alternative number plate was substituted for the original is completely untrue," Top Gear executive producer Andy Wilman said.
According to the Mirror, the BBC told me not to misbehave while I'm in Argentina. 1) they haven't and 2) see pic pic.twitter.com/bd3erxSsTZ

— Jeremy Clarkson (@JeremyClarkson) September 23, 2014
The show's main presenter, Jeremy Clarkson, and his crew had flown to Argentina to record a show where they would drive along the Patagonian Highway to the southernmost tip of the South American country.
However, they departed three days before the filming was scheduled to end, after they were denied permission to continue filming by Argentinian authorities. The decision took place amid protests from war veterans and politicians.
This is my car on its last day in Argentina. Note the plates that everyone says caused offence. pic.twitter.com/mCfncbMa6F

— Jeremy Clarkson (@JeremyClarkson) October 4, 2014
Angry locals gathered in front of the crew's hotel. According to reports, the stars of the show had to abandon their cars and needed a police escort after irate residents began throwing stones at them.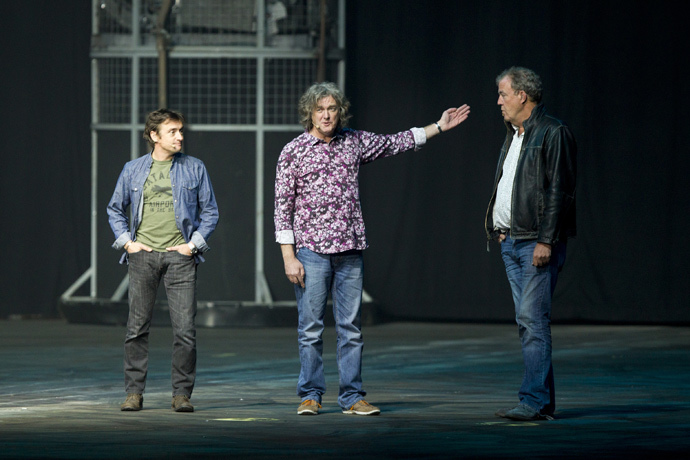 Following the spectacle and the crew's hasty return to the UK, Clarkson came out with some comments suggesting the entire thing was compeltely absurd, firstly because "when it was pointed out to us, we changed it."
"They threw us out for the political capital. Thousands chased crew to border. Someone could have been killed," he also said, adding that the crowd of so-called "veterans" of the Falklands war was comprised of people mostly "in their 20s. Do the maths."
It is not the first time the Top Gear presenters – Clarkson, Richard Hammond, and James May – have landed in hot water while filming abroad.
In 2011, Hammond said Mexican cars reflected the locals, adding that they were "lazy, feckless, flatulent oaf[s] with a mustache, leaning against a fence asleep, looking at a cactus with a blanket with a hole in the middle on as a coat."
Earlier this year, Clarkson was accused of using a racial slur when the crew was filming in Burma.
You can share this story on social media: