​European Human Rights Court undermines democracy - former lord chief justice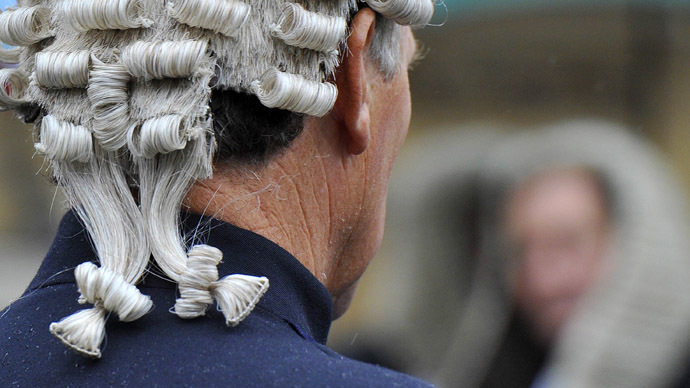 Britain's former lord chief justice said the European Court of Human Rights (ECHR) is "undemocratic" and "undermines the sovereignty of Parliament" via its unelected judges. The statement adds to growing hostility toward the Strasbourg-based court.
Writing in the legal trade publication Counsel, Baron Judge said the court disregards the "democratic process" as British MPs are obliged to follow the rulings of ECHR judges, such as allowing prisoners to vote.
He also rejected the principle that the rulings of the ECHR should trump decisions made in Parliament.
"[The European court] has no authority to amend or override the constitutional arrangements in any country," he wrote.
Judge, 73, who retired last year, also said that the ECHR's attempts to overrule Parliamentary decision making "represents a dramatic and unconstitutional extension of judicial authority."
"In any country which embraces the principle of democracy, and certainly in the United Kingdom, ultimate authority over constitutional and societal questions is not vested in a body of judges, however wise and distinguished, and even if the system for their appointment is beyond criticism," he added.
Judge's scathing comments add to a growing revolt against the ECHR among Conservative Party ranks in the British government, including Prime Minister David Cameron.
Speaking at the party's conference on Wednesday, Cameron said he would "scrap" the Human Rights Act (HRA), which codifies the protections offered under the European Convention on Human Rights.
The PM said he would replace it with a British 'Bill of Rights' if returned to power next year, handing Parliament full control over human rights law.
"Let me put it very clearly: we do not require instruction from judges in Strasbourg on this issue," Cameron said.
"So at long last, with a Conservative government after the next election, this country will have a new British Bill of Rights to be passed in our Parliament, rooted in our values."
Under the current system, members of the public can petition the ECHR if they feel a British court ruling is incorrect, and in some cases the ECHR has overturned decisions made by British courts.
However, a number of Conservatives, including Justice Minister Chris Grayling, have urged Cameron to pull out of the ECHR.
Other senior members of the British judiciary have also expressed concerns with the authority of the ECHR over British legislation.
Last year, Lord Sumption criticized the ECHR for acting beyond its remit, saying that the court had become "the international flag-bearer for judge-made fundamental law," and that Strasbourg judges reinterpreted the law to "reflect its own view of what rights are required in a modern democracy."
You can share this story on social media: