​London parents sacrifice children for free Wi-Fi in new public experiment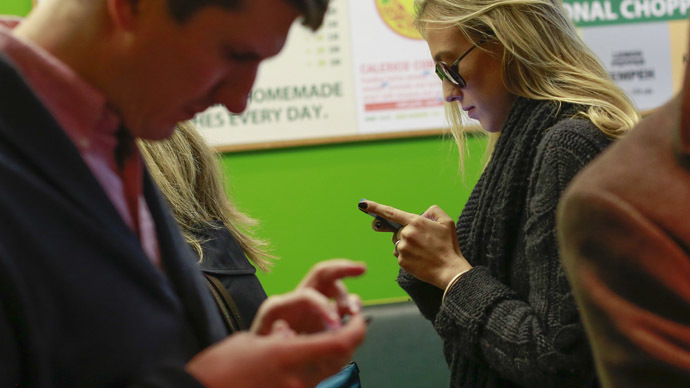 It's a sign of the times when parents are willing to give up their first born children in exchange for internet access. But don't worry - it was just an experiment exposing how very few of us pay attention to security when using public Wi-Fi.
The experiment, set up by security firm F-Secure, used a hotspot in London's Canary Wharf, which allowed users to connect to the internet on their mobile devices, such as iPads and smartphones.
However, users would have to agree to the firms' terms and conditions before making a connection- which included giving up their children.
In just half an hour, 33 Londoners attempted to connect, with six unknowingly agreeing to the terms and conditions, which stated the user would "render up their eldest child for the duration of eternity".
F-Secure also said that they gained access to the identity of users connecting to the hotspot, including secure passwords, credit card details and user names.
"Free, open Wi-Fi is unsecure," the firm's security adviser Sean Sullivan told the Independent.
"It wasn't designed for the 21st Century and it's leaking information about us to people that we don't have any knowledge of an they're collecting data on us that we're not consenting to."
F-secure's report, called "Tainted Love : How Wi-Fi betrays us" was endorsed by the Information Commissioner's Office (ICO) who said that individuals displayed a "reckless" attitude to security on public hotspots.
"The problem is that people implicitly trust their technology and are not aware of the implications of that trust," the report says.
"This appetite for bandwidth ... has blinded consumers to the risks that they are taking. In pursuit of free bandwidth, people are prepared to do anything as our experiment showed with its draconian terms and conditions."
The report concludes by saying that more and more of us are "massively dependent" on Wi-Fi enabled technology and that the public are "unaware" of the implications on surveillance and intrusion.
The company has confirmed it will not be enforcing any conditions it set out in its terms of agreement, including the seizing of children.