Extremists may face broadcast ban, social media vetting - home secretary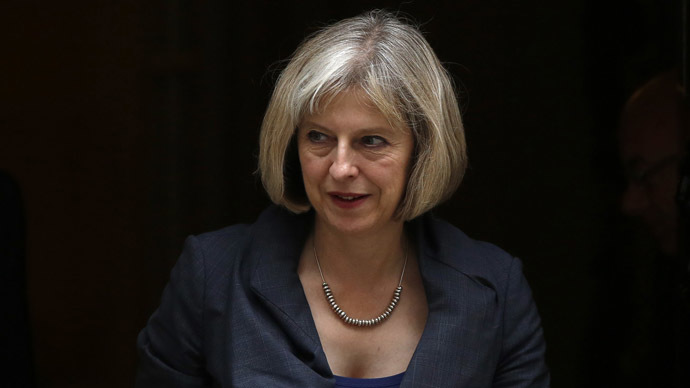 Powers banning extremists from appearing on TV and which allow police to vet "harmful" individuals' social media activity would be enforced if the Conservatives return to power next year, Home Secretary Theresa May is set to announce.
The party manifesto will also pledge to introduce time-limited Extremist Disruption Orders to curb individuals' right to speak at public events and control their social media usage. The maximum sentence could be up to 10 years in prison for breaking a banning order.
Announcing the plans at the Conservative Party Conference in Birmingham on Tuesday, May will also promise greater powers for British police to access internet data.
Police and intelligence services would accrue greater access to details of when and where phone calls and emails are sent, but not their content.
Targeted individuals could be banned from taking part in public protests, certain public spaces, from associating with named people and from using broadcast media if deemed a threat to "the functioning of democracy."
The Home Office counter-extremism strategy would encompass "the full spectrum of extremism" extending beyond radical Islamism to include far-right and fascist organizations.
Orders would target those who undertake activities "for the purpose of overthrowing democracy," a broad definition that could encompass political activists of many different stripes.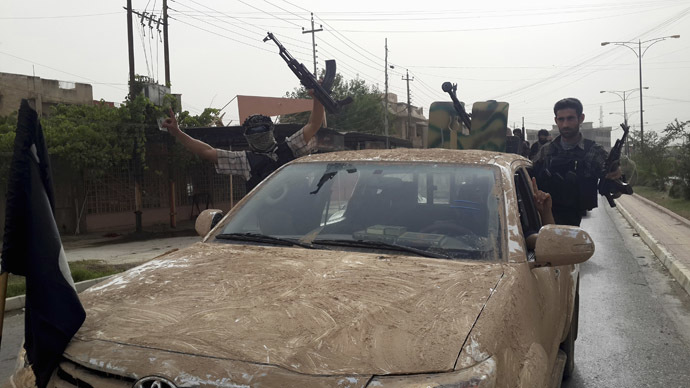 Critics are expected to accuse the government's gag order of dramatically widening state censorship against people who have never been convicted of a criminal offence.
In their final party conference ahead of the May 7 general election, the Conservatives aim to appear the toughest party on the threat of terrorism.
Prime Minister David Cameron told BBC Breakfast on Tuesday morning that new powers would go beyond mere advocates of violence, instead targeting those who propagate dangerous views and radicalize others.
Currently, organizations can only be banned if there is evidence of links to terrorism.
"The problem that we have had is this distinction of saying we will only go after you if you are an extremist that directly supports violence," said Cameron.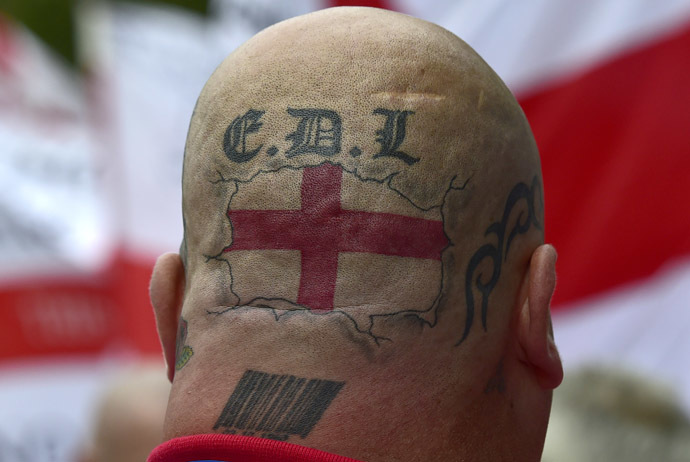 "It has left the field open for extremists who know how not to step over the line. But these are people who have radicalized young minds and led to people heading off to Syria or Iraq to take part in this ghastly slaughter."
Earlier in September, Cameron announced new police powers to seize terror suspects' passports and stop British jihadists from returning to the UK.
May will tell Birmingham delegates that the government's new approach to its 'Prevent' strategy will go beyond targeting the violent "hard end" of extremism, and focus on "undermining and eliminating extremism in all its forms."
The strategy would aim to prevent extremists holding positions of authority in local communities, including schools, by supporting Islamic institutions that are judged as "compatible" with British values.
Enhanced powers will allow the Charity Commission to close down groups deemed to be fronts for extremist activity as a means of tackling funding streams.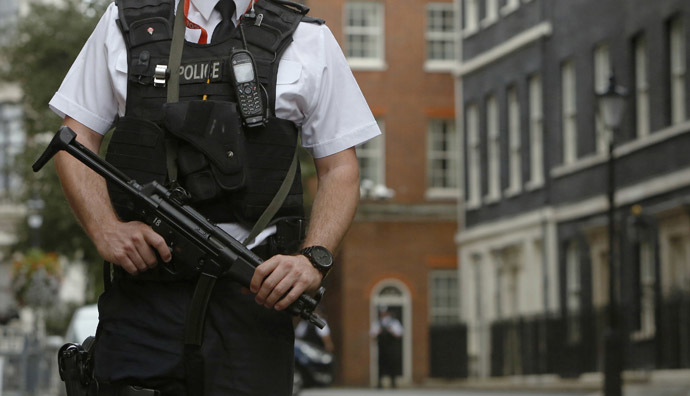 Political opponents accuse May's counter-extremism proposals of not being tough enough, with calls to relocate suspects elsewhere in the country, and for the expansion of de-radicalization programs for all individuals returning from the Middle East.
Meanwhile, the Opposition Labour Party has called for the reintroduction of control orders, scrapped by the Conservative government in 2011.
In response to the rise of Islamic State (IS, formerly ISIS/ISIL) in Iraq and Syria, the government raised the UK's terror threat level from 'substantial' to 'severe' at the end of August.
MPs voted on Friday to join US, French and Arab airstrikes against IS positions in Iraq, but not in Syria.
You can share this story on social media: