Labour frontbencher steps down over Iraq airstrike vote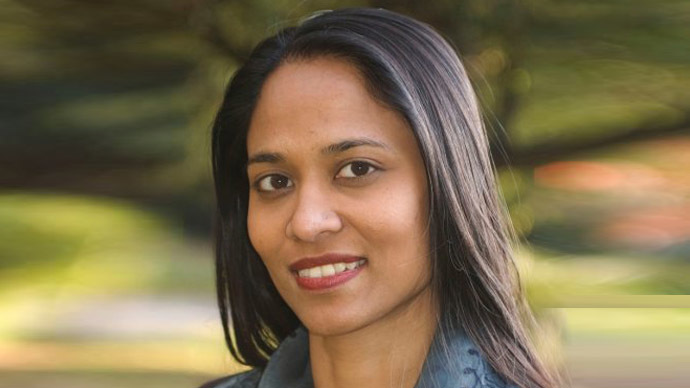 Shadow education minister Rushanara Ali has resigned from Labour's front bench in order to abstain from joining US-led air strikes on Islamic State (IS) targets in Iraq.
In a letter to Labour Party Leader Ed Miliband, Ali expressed doubts at both the short term efficacy of the strikes and the long-term strategic benefits of military action.
UK parliament votes overwhelmingly for airstrikes against ISIS in Iraq
"I am not confident that this military action will be effective in the short term in just targeting the terrorists and not harming innocent civilians," she wrote. "Nor can I pretend to have any confidence that there is a credible long-term strategy to build up the capacity of the Iraqi army or that the potential impact on radicalization in the UK has been properly thought through."
Ali added that she believed her colleagues were acting with good intentions, but too many people in conflict zones had been made to suffer "for misconceived actions by the UK and other countries" over the last decade.
"I appreciate the sincerity of Members of Parliament from all sides of the House who today support military action against ISIL. I know that British Muslims stand united in the total condemnation of the murders that ISIL has committed," she wrote.
"However, there is a genuine belief in Muslim and non-Muslim communities that military action will only create further bloodshed and further pain for the people of Iraq," she added.
.@rushanaraali Much respect for your v. principled decision to resign from shadow front bench over vote on air strikes in Iraq

— Caroline Lucas (@CarolineLucas) September 26, 2014
Miliband told Ali that he "respects" and "accepts" her resignation from the party front bench.
"I know that you have thought long and hard about this. I respect and accept your resignation," he said.
Ali, who was appointed a frontbench spokeswoman on education in 2013, had previously served as shadow minister for international development. She will continue to serve as the MP for Bethnal Green and Bow.
My friend @RushanaraAli is a fantastic @LondonLabour MP & strong voice for East London. She will be sorely missed from the front bench.

— Sadiq Khan MP (@SadiqKhan) September 26, 2014
Sorry that @rushanaraali leaving front bench. She is a tremendous Labour MP & remains an important voice in parlt & party

— Harriet Harman (@HarrietHarman) September 26, 2014
Ali's decision to step down came immediately after lawmakers in Britain's House of Commons voted overwhelmingly to take part in military action against IS.
The motion proposed by Prime Minister David Cameron's government was passed by 524 votes to 43 – a majority of 481.
Apart from Ali's objections, MP Ian McKenzie lost his position as the aide to shadow Defence Secretary Vernon Coaker, after defying a three-line Labour whip not to vote against military intervention.
They were nearly two dozen Labour MPs who opposed the action. The others included Diane Abbott, Kate Hoey, John McDonnell, Barry Sheerman and Dennis Skinner. Six Conservative MPs also opposed the strikes.
Despite the minor pockets of opposition, the front benches of the three main parties were mostly united over the proposals, which could see the RAF begin bombing targets within hours.
The government said the intervention is legal under international law because it was requested by the Iraqi prime minister.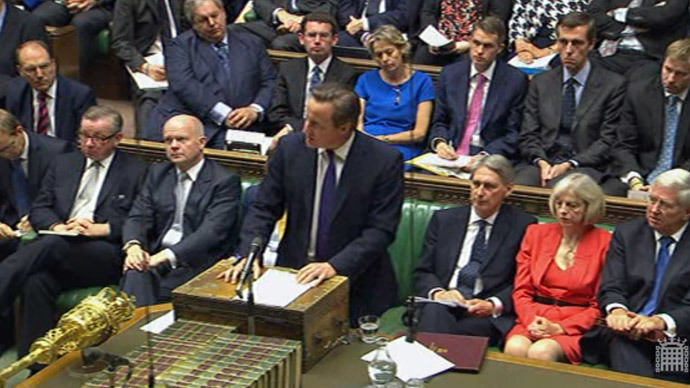 The motion did not propose any involvement in air strikes in Syria, where a US-Arab coalition began bombing IS militants on Tuesday. MPs last year rejected airstrikes on Syria to oppose the government of President Bashar Assad.
Cameron, told MPs early in Friday's debate the situation in Syria is "more complicated" than Iraq because of its "brutal dictator" President Assad and the civil war that has been ongoing for the past three years.
He noted, however, that there was a strong case for attacking IS in Syria, a proposition which both Foreign Secretary Philip Hammond and Defense Secretary Michael Fallon have cited as a distinct possibility.
Cameron added that there was no "legal barrier" to expanding operations into Syria, though MPs were far from united on such a move.
Miliband for his part has expressed serious reservations about striking targets within Syria.
Public opinion has turned decidedly in favor of military action following the beheading of British-aid worker David Haines.
A poll conducted for The Sun newspaper, published on Friday showed that 57 percent of surveyed UK residents said they supported bombing ISIS in Iraq, compared to 24 percent who were against the move.
Support for a bombing campaign is up by one-fifth on a similar poll last month.
Asked whether they backed strikes on IS in Syria, 51 percent approved of spreading the intervention while 26 percent opposed it. Meanwhile, 43 percent backed sending ground troops to Iraq, or considering sending them there.