Tornados jets & guided missiles: Ex-Air Force chief questions effectiveness of UK airstrikes against ISIS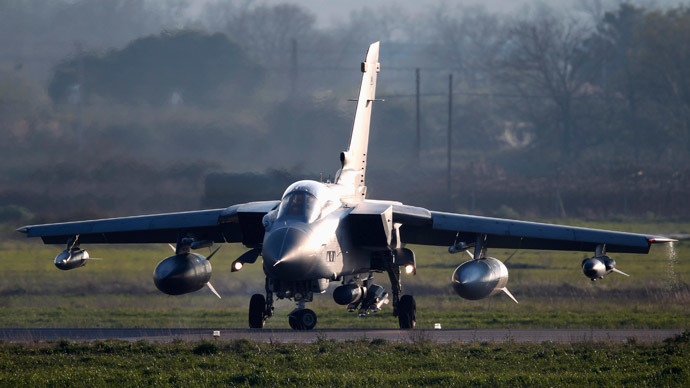 PM David Cameron has insisted that high-grade weapons make Britain essential in the US-led air strikes against Islamic State. But a former Air Force chief has warned that cuts to the RAF may render any air campaign ineffective in the long run.
According to reports in British media, the RAF will use state-of-the-art weaponry if ordered to carry out strikes in Iraq, including Paveway-IV guided bombs for small targets and Brimstone missiles designed for targeting combatants in vehicles.
The jets will also be loaded with Storm Shadow bunker busters – long-range guided missiles – which will be used to target underground bases of fighters with the Islamic State (also known as ISIS, or ISIL).
However, a former head of the RAF, Air Chief Marshall Sir Michael Graydon, warned that the service was at "rock bottom" after years of cutbacks, adding that any chance of weakening the militant group would be "quite a stretch".
"The lack of combat aircraft is a major weakness in our make-up. This has been raised time and time again and basically ignored. We really are at rock bottom," he told the Telegraph.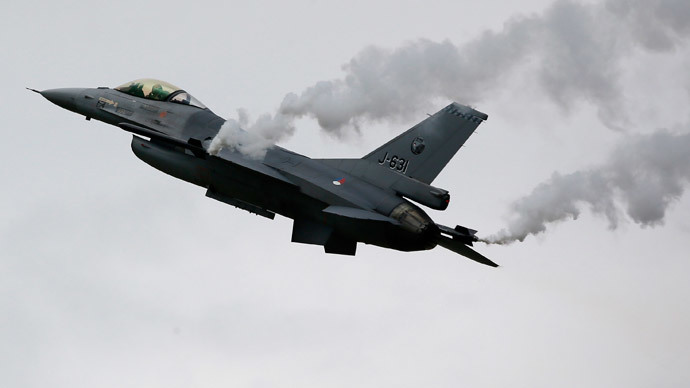 Other military officers also expressed concerns that the RAF does not have enough available resources to effectively combat IS in the long term.
"I think it's doable, but we are really scraping the bottom of the barrel. There's nothing more there, so let's hope Ukraine doesn't bubble up into something nasty" Air Commander Andrew Lambert told the Telegraph.
"Weapons stocks are parlous and when you chuck this all together, it's a pretty poor position. We have too few air craft, too few pilots and too much tasking."
RAF pilots are already engaged in operations in the Baltic, where they are monitoring NATO airspace, as well as in Nigeria as part of an operation to find hundreds of schoolgirls kidnapped by Boko Haram jihadists.
Military analysts have also suggested that British forces will have trouble choosing "appropriate targets" for airstrikes, as IS militants and bases are mobile and widely distributed within Iraq and Syria.
"My expectation is [British aircrafts] will be actively involved, probably in a combat role within two weeks," said Prof Michael Clarke, director general of the Royal United Services Institute think tank, told The Guardian.
The comments come as MPs are expected to back a government motion to authorise the RAF to conduct attacks against Islamic State alongside the United States and a number of Arab countries, including Saudi Arabia and the United Arab Emirates.
Speaking in parliament on Friday, Cameron said military technology made UK involvement in the international coalition a necessity, arguing that Britain was one of the only countries that could deploy such weapons.
"Britain has unique assets which no other coalition ally can provide," he told MPs.
As MPs debated potential air strikes in parliament on Friday, six RAF tornados were positioned in British military bases in Akrotiri, Cyprus, and have been conducting surveillance flights over northern Iraq for the past six weeks.
Further Tornado jets have been placed on standby, while Typhoon jets may be used in the region at the end of this year.
According to the RAF, fighter jets could begin military engagement within hours once given the authority.
However, Cameron reaffirmed that there are no plans to send British troops back into Iraq, following talks with Iraqi Prime Minister Haider-al-Habadi.
While it is expected that MPs will support the government motion, it is only proposed that British airstrikes take place in Iraq, while any targeting of IS forces in Syria would require a separate parliamentary vote.
Other western countries, including France and Australia, have announced they will participate in the US-led operation, with France confirming its first hit on an IS logistics base earlier this week.
Demark has also announced that it will send seven F-16 fighter jets to join the operation against IS.
On Thursday, US forces confirmed that it had taken out a number of IS-controlled oil refineries in eastern Syria. The attack reportedly killed 19 people, including five civilians, according to the UK-based Syrian Observatory for Human Rights.
You can share this story on social media: