'Putin on our side': Farage demands West work with Moscow to defeat ISIS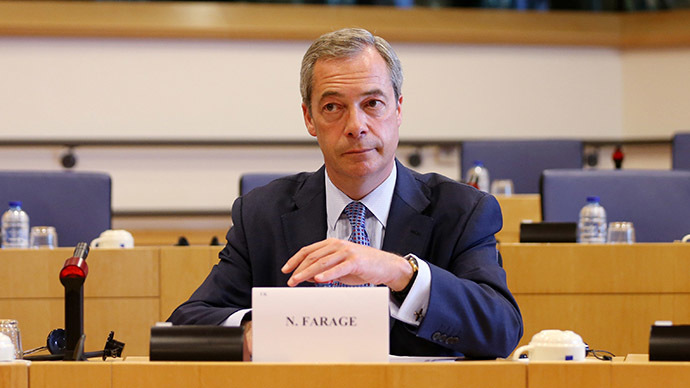 The West must desist from its staunch opposition to Russian President Vladimir Putin's policy in Ukraine, and form an alliance with Moscow in order to defeat Islamic State (IS), UK Independence Party (UKIP) leader Nigel Farage has said.
Farage demanded the West stop antagonizing "the Russian bear" by poking him "with a stick", and insisted President Putin is "on our side" in the global war against jihadist extremism.
The right wing MP called upon Western leaders to "grow up" and "recognize the real threat facing all of our countries, communities and societies." It's time for Europe to halt the geopolitical theatre in Ukraine, he warned, and prepare a plan like "like Syria, like Iraq, like Kenya like Nigeria" to deal with the real and substantive "threat that faces us."
Farage sparked controversy earlier in 2014 when he publicly declared Putin to be the statesman he harbors the most admiration for.
In a European Parliament (EP) debate on Tuesday morning, the UKIP chief offered a sympathetic interpretation of Russia's actions in Ukraine. Farage argued EU leaders had directly encouraged the uprising in the conflict-ridden state, which he says has predictably prompted a retaliatory reaction from Moscow.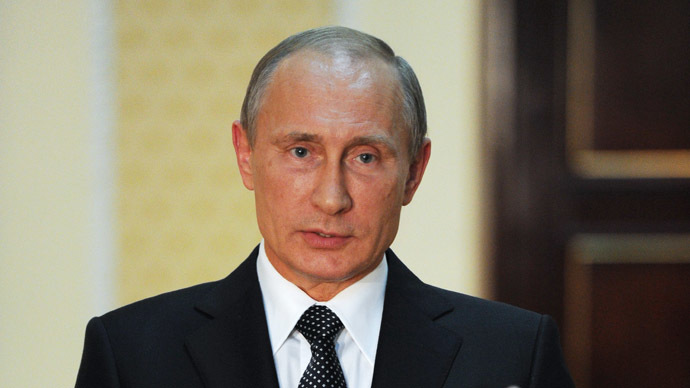 Putin is also blamed by many Western leaders for prolonging carnage in Syria by supply Damascus with arms and military aircraft. He has also been criticized for repeatedly blocking attempts to sanction Syrian President Bashar Assad's government via the United Nations.
But Farage argues these political differences must be cast aside so that Russia can join forces with multiple European nations to tackle IS and defeat the Islamic terror group. The UKIP leader warned we are living in tenuous times, with the West currently facing the greatest threat it has seen in over 70 years.
"The recent beheadings of the British and American hostages graphically illustrates the problem and of course we have our own citizens from our won countries engaged in that struggle too," he said.
Farage suggested a litany of Western "foreign policy failures and contradictions" in recent years have unnecessarily provoked Putin, including the "bombing of Libya" and Western leaders desire to arm Syrian rebels. UKIP leader criticized the EU's expansionist agenda, emphasizing EU powers "directly encouraged the uprising in Ukraine that led to the toppling of the president Yanukovych."
Putin's reaction was unsurprising, Farage concluded, who stressed "if you poke the Russian bear with a stick," you should expect retaliation.
You can share this story on social media: