UKIP's Farage confirms plans to stand in 2015 election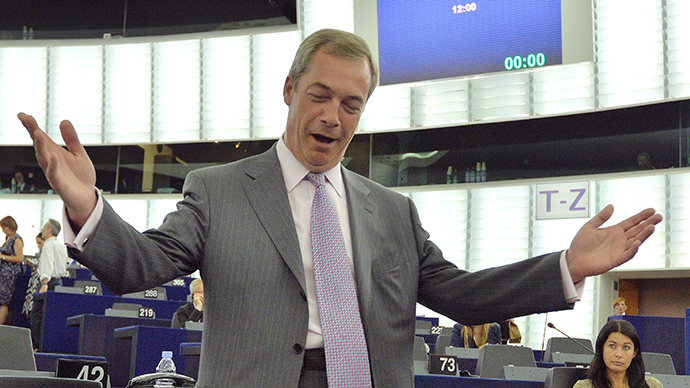 UK Independence Party leader Nigel Farage has confirmed he wants to stand in the electorate of Thanet South in the 2015 General Election.
Farage made the announcement in his column for Friday's Independent.
"I have thrown my hat in the ring [for the party's candidate in that seat], but so have others, including a top-class barrister and friend of mine," he wrote. "It may seem silly to some that the leader of a party would have to go through the process of being approved and selected but, I assure you, rank means nothing in UKIP."
Farage confirmed that he had put himself forward for a pre-selection ballot that will take place on Tuesday, August 26, at which the UKIP branch will decide who they wish to represent them.
I am no shoo-in for South Thanet but I have thrown my hat in the ring http://t.co/RZS3Tf7VBg

— Nigel Farage (@Nigel_Farage) August 15, 2014
"Of course I think I stand a good chance of winning," Farage said. He said he fought the seat before and it is in his home county of Kent and an area he has represented since 1999. "But with UKIP members, nothing is ever for certain. And that's just fine by me."
He will have to get the approval of the local party, and while Farage said it wasn't a done deal that he would be selected, it is very likely that he will be.
Farage said his phone was ringing nonstop when one of the members of UKIP's Thanet South branch decided to tell a newspaper that he was standing in that constituency in 2015.
UKIP topped the poll in this year's European elections, and has also won a string of local council seats in Kent.
Most of the over-4 million British voters who backed UKIP in May's EU elections say they are determined to cast their votes for the party once again in the upcoming national election in 2015.
In the polls, Labour currently boasts a seven-point lead on its rivals at 36 percent, while the Conservatives enjoy the support of 29 percent of likely voters. UKIP is polling 19 percent, striding ahead of the Lib Dems, who are squeezed into fourth place at 7 percent.
You can share this story on social media: