House of Perks: MPs claim record £103mn in expenses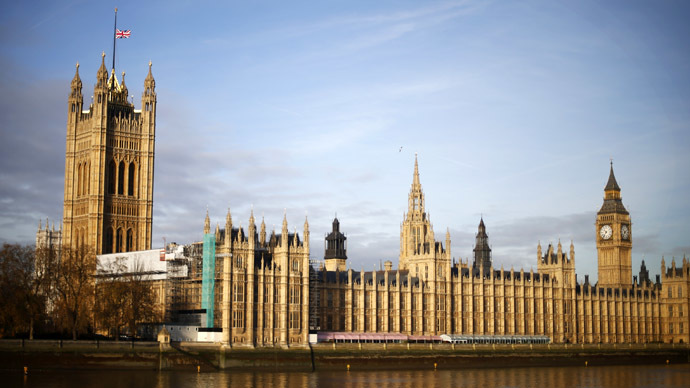 MPs' staff, travel and accommodation costs reached £103 million last year, up from £99 million the previous year and £95 million in 2009 – the peak of the parliamentary expenses scandal.
More than £80 million was spent on staff salaries and £11 million on office costs. The bill for accommodation, covering hotels, rented homes and utility bills, was £6.9 million, while £4.5 million were claimed for travel and subsistence.
The Democratic Unionist Party's Jim Shannon had the biggest claim at £229,262, including £38,215 on travel and £12,126 on hotels.
The bill for MPs' expenses reached record levels last year, as more politicians put their spouses and children on the public payroll.
A total of 170 MPs employed relatives, at a cost of more than £4 million. The previous year, 150 MPs had family members on the payroll.
Senior Conservatives who employ relations include Defence Secretary Michael Fallon and Foreign Secretary Philip Hammond. Laurence Robertson, the MP for Tewkesbury, employs his ex-wife and his wife. Anne Adams is paid £40,000 to £45,000 as a senior parliamentary assistant, while his ex-wife Susan Robertson gets paid £25,000 to £30,000 as a senior secretary.
Andy Silvester, from the TaxPayers' Alliance, said: "Taxpayers will be deeply concerned that the cost of Westminster is going up again.
"David Cameron pledged to reduce the cost of politics after the excesses of the expenses scandal. Politicians must be held accountable for their promises. Combined with the ever-increasing number of peers, that promise looks increasingly difficult to keep."
He added that there was "nothing wrong with employing family members if they're qualified for the job, but there needs to be total transparency whenever that's the case."
The details were released in an annual report by the Independent Parliamentary Standards Authority (IPSA) on Thursday, which was set up to handle MPs' pay after the 2009 expenses scandal.
In 2009, the Telegraph revealed that MPs misused their allowances for private purposes for years, causing public outrage. The political scandal resulted in arrests, resignations and dismissals, as well as public apologies and the repayment of expenses. Former Home Secretary Jacqui Smith, who claimed back expenses for her husband's adult movies, was one of the high-profile politicians that were exposed.
IPSA chairman Sir Ian Kennedy said reforms to the system had saved £58 million over four years. He said: "Such is the progress made since the scandals which came to light in 2009, our work is attracting the attention of parliaments around the world."
This week, Marcial Boo, IPSA's chief executive, proposed that MPs should get a 9 percent pay rise next year, arguing that MPs did an important job and should not be paid a "miserly amount." David Cameron, whose basic salary as prime minister is £142,500, has opposed the salary increase for MPs.
The basic annual salary for MPs currently stands at £67,060, two and a half times the UK average salary of £26,500.
You can share this story on social media: