​British medical specialists help to rehabilitate Gaza war wounded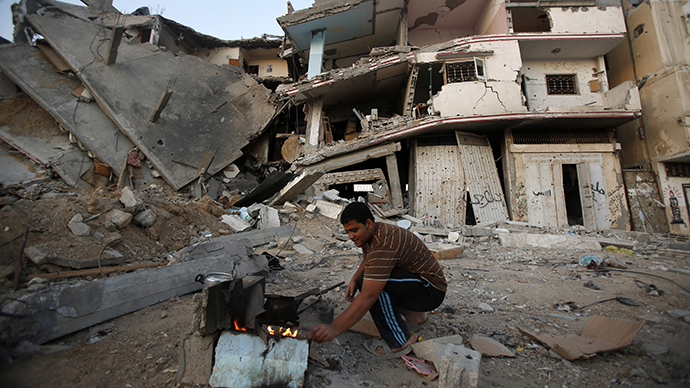 British medical specialists have travelled to war-torn Gaza to provide rehabilitation for patients injured in the recent conflict.
The first of three teams of rehabilitation specialists, including physiotherapists, occupational therapists and nurses, has now been deployed to Gaza.
Over 11,000 Palestinians were injured during the war between Israel and Hamas and some specialist rehabilitation facilities in Gaza were damaged or destroyed.
The British specialists will also provide training to local rehabilitation staff. They will train local staff to provide care to people with complex injuries including amputations, spinal cord injuries and fractures. The team will provide assistance in the victim's recovery, so that they can raise their families, work, or go back to school.
Project manager Peter Skelton, who works for disability charity Handicap International, said the team was facing "very challenging" conditions on the ground but had been stunned by the "humility and resolution" of patients and local staff.
Skelton described how one man they are treating had not heard the approach of artillery fire because he is deaf. "Everybody was able to flee but he was not aware and suffered severe fractures to both his legs.
"Another patient with an existing amputation who was trying to flee left his prosthesis and it was destroyed.
"Children with disabilities or who were caught up in things and injured do not have access to the services they would normally depend on, so they are at risk."
The teams, selected mostly from the NHS, are members of the UK International Emergency Trauma Register (UKIETR), which trains British medical and health professionals to deploy to humanitarian emergencies.
More than 2,100 Palestinians were killed during seven weeks of fighting, some 11,000 injured and 10,000 buildings damaged. Meanwhile, 69 Israelis died, 65 of whom were soldiers.
Neighborhoods in Gaza were completely destroyed, businesses, warehouses and shops were demolished. More than 100,000 people were displaced, according to the UN.