​Alzheimer's now costs the UK £26bn every year – charity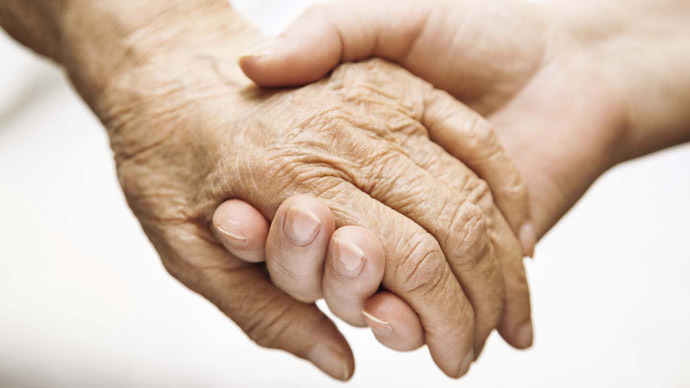 Dementia sufferers and their families are being forced to pay as much as £21,000 on average every year for adequate care, despite the state paying for other long-term conditions, a health charity has said.
The families of people living with dementia in England, Wales and Northern Ireland are being left to pay the lion's share of care bills because the state won't support them.
The Alzheimer's Society claims this costs families the equivalent of £21,000 a year – amounting to what they're calling "a dementia tax." The charity found that on average, the equivalent of £32,242 a year was spent on care per patient, but the NHS covered only a third – £10,784 – of these costs on average.
The cost of dementia to the UK has soared to £26 billion a year in total – enough to pay the energy bills of every household in the country, the charity said.
Two reports released by the Alzheimer's Society, from experts at the London School of Economics (LSE) and King's College London, found that 225,000 people in the UK develop the condition every year – or one person every three minutes.
Jeremy Hughes, chief executive of the Alzheimer's Society, said: "This new research exposes the staggering financial and human impact of dementia. It is plain to see that our social care system is on its knees, leaving an army of tens of thousands of unpaid carers bearing the brunt.
"If you have cancer or heart disease you can quite rightly expect that the care you need will be free. That is just not the case for people with dementia. Families are forced to break the bank to pay for basic care for a loved one."
The researchers estimated that there will be 850,000 people affected by the condition by next year. This figure is expected to soar to two million by 2051.
Families of dementia patients have to carry this financial burden because there is no real medical treatment for dementia, and most of the care needed is to help sufferers dress or eat, the charity argues.
Pearl McCreadie, 58, cares for her husband John, 78, who has mixed dementia; vascular dementia and Alzheimer's disease. She said she had to give up work to care for her husband, which is a "full time" job.
"It's a lot of responsibility and it's difficult to manage him on my own. He's my husband so of course I don't begrudge it – I love him and only want the best for him, but there needs to be more support for carers."
The government has defended its efforts to help with the cost of dementia care, pointing to its policy of improving diagnosis rates, doubling research funding and capping the amount families have to pay.
Health Secretary Jeremy Hunt said: "I want to make sure those with dementia, their families and carers get the help they need. It's precisely because people face such unfair care costs that we are transforming the way people pay for care, capping the amount they have to pay and providing more financial help.
"To tackle this devastating condition, we are also doubling funding for research, pushing the NHS to improve diagnosis rates and post-diagnostic support, and focusing national attention on dementia like never before."