'Decriminalize all drugs' say Liberal Democrats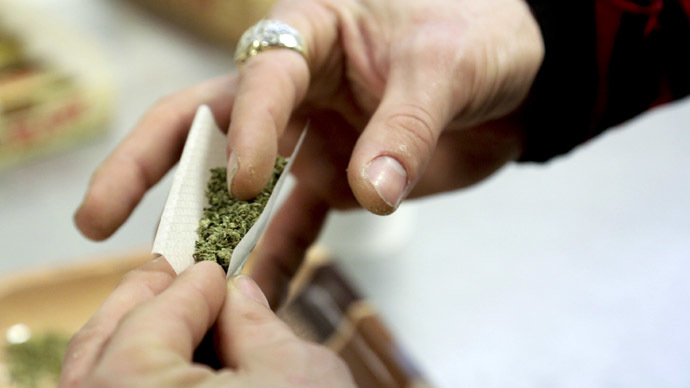 Personal possession of all drugs should be decriminalized in the UK, the Liberal Democrats announced in their 'pre-manifesto' released on Monday. The party has urged treatment instead of prosecution for those caught in possession.
Laying out its priorities for the next parliament, the document promised "further work" to divert drug users "into treatment or other civil penalties which do not attract a criminal record."
The party, currently in coalition with the Conservatives, proposes an approach similar to Portugal, where personal possession of all drugs was decriminalized in 2000.
An earlier policy document said the party wished to "adopt the model used in Portugal where those who possess drugs for personal use will be diverted into other services."
The proposals would see the establishment of a royal commission on drug laws to assess "the effectiveness of current drug laws and alternative approaches."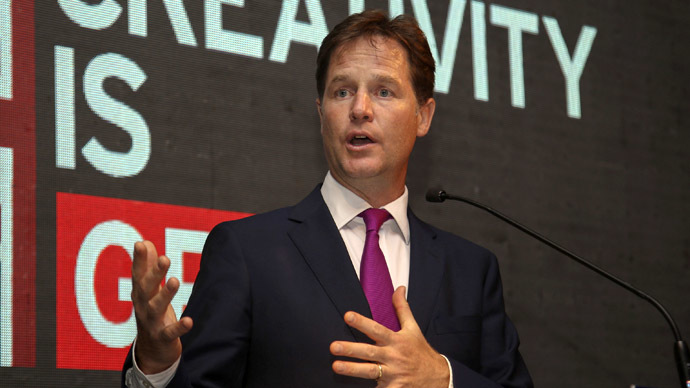 If he is able to get the proposals through parliament, Lib Dem leader Nick Clegg will end the use of imprisonment for personal drug use and "move the drugs and alcohol policy lead from the Home Office to the Department of Health."
"If Britain were fighting a war where 2,000 people died every year, where increasing numbers of our young people were recruited by the enemy and our opponents were always a step ahead, there would be outcry and loud calls for change," Clegg said earlier this year.
"Yet this is exactly the situation with the so-called "war on drugs" and for far too long we have resisted a proper debate about the need for a different strategy."
Previously, Clegg had pledged to ease the pressure on the prison system by halting the use of imprisonment for drug use. If the new proposals are used, police discretion will determine whether those caught in possession are users or dealers.
Ahead of a UN special session on drug law in 2016, Clegg will urge other European countries to find a common position on drug laws. The Lisbon system currently says the possession of over 10-days' worth of recreational drugs is illegal, but defines this as an administrative offence rather than a criminal one.
"The choice we have to make now is how we do things differently," said Clegg. "Repeating the mistakes of the past is not the way to solve this problem in the future. Put simply, if you are anti-drugs, you should be pro-reform."
The Conservatives and the Labour party have shown little interest in reforming UK drug laws, so Clegg may struggle to get his proposals through parliament.
A Home Office report released in July found the number of adults using illicit drugs in England and Wales had risen by an estimated 230,000 to 2.7 million over the last 12 months, most of whom were aged 16 to 24. Around two million people aged 16 to 59 used Class C cannabis over the same period.
Use of cocaine, ecstasy, LSD, and ketamine have risen, with nearly one million people taking Class A drugs over the past year. Overall, 8.8 percent of adults said they had used illicit drugs – up from 8.1 percent in 2012/13, but down from a 12 percent peak in 2002/03.
Of the three percent of adults who regard themselves as frequent drug users, males and people living in deprived areas are more highly represented. The majority of users procured drugs from someone close to them, while a quarter said they had sourced them directly from a dealer.