'Wrong trousers' land Newcastle school kids with 8-hour detention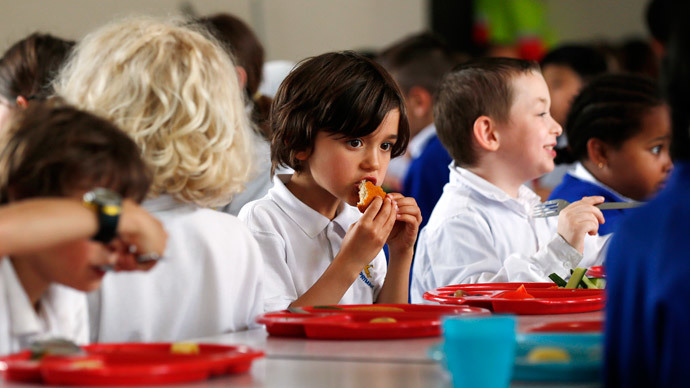 Over 100 children were forced to sit in detention in the UK, for simply wearing the wrong trousers. The incident happened at a school in Newcastle, where the kids were forced to miss classes for up to eight hours, local media report.
The head teacher of the school, Lynne Ackland, said she had given the parents prior warning that the school would be clamping down on those who didn't wear the correct attire.
"We have been discussing these uniform proposals for a long time," she told The Evening Chronicle. "We have communicated at length with parents, pupils and school governors. I think there is some learning to be had from yesterday. More than one or two members of staff were dealing with the uniforms and perhaps there was a lack of continuity."
However, even "one or two" members of staff were enough to send over 100 children to detention. The parents were furious with what they saw as draconian regulations - the kids were forced to sit in small rooms from 8am until 3pm, without doing any schoolwork.
One parent, Christine Reid, said her daughter had lost two days of her education because of overzealous regulations, which she branded, "a total disgrace." She also added that some of the offenders were taken to clothes stores to show what trousers they should be wearing.
"We were sent out letters from the school to say pupils must wear black tailored trousers. In my opinion Antonia's trousers are tailored, they are not skin tight. The school should be more specific," Mrs Reid is quoted by The Daily Mail.
She added: "Antonia was really looking forward to her first day back. But the minute she walked through the school gates she was taken into isolation because her trousers were tapered in at the bottom. They are the same trousers that she has worn at that school for years and she's never been pulled up before."
"She was in that room for eight hours yesterday and she was deeply distressed. I'd understand if she'd behaved badly, but this is punishment for a pair of trousers the teachers don't like. She's in Year 11 and she's studying for her GCSEs. She's lost two days education because of this ridiculous rule and I'm absolutely livid," Reid added.
Another mother, Caroline Wild, said that her 12 year-old daughter, who is "really skinny" and finds it difficult to find trousers that fit her properly, was also put in detention.
Mrs Wild said this was the first time that Lucy had been excluded from classes and she accused the school of damaging the children's confidence.
"I would understand if they were put in isolation for doing something awful, but not for wearing the uniform their parents bought for them in good faith."